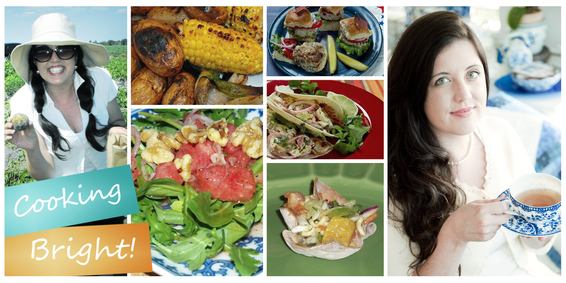 "Real food from local farmers is at the root of the Cooking Bright philosophy. As the daughter of a farmer, I learned early the amazing difference fresh local flavor can make."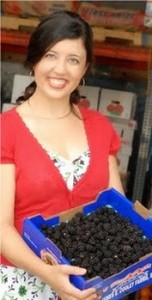 Jessica Bright is a Food Enthusiast and Kitchen Enabler with a passion for encouraging home cooks to explore new flavors. She is a mom, trained chef, educator, radio and television personality, and a published author.  She conducts cooking classes and has contributed to several cookbooks.
Originally from a small farm in southeastern North Carolina, Jessica learned early on to appreciate the land and what it could grow. When her family's business grew to include a fish market, she learned a great deal about seafood and how to prepare it by working there.
The book Fat Chance by Julie Hadden, a Season 4 finalist on NBC's The Biggest Loser, includes recipes that Jessica created as healthy alternatives to Hadden's favorite foods. Jessica also co-wrote The Shannon Miller Healthy and Balanced Pregnancy Cookbook with Olympic gymnast Shannon Miller.
Additionally, Bright acted as a consultant for other books including a best selling cookbook. She is the featured Chef in A Hearty Helping of Quality Time – a cookbook to benefit the Florida Baptist Children's Home.
Bright served for four years as a certified Master Food and Nutrition Educator for the University of Florida and the Duval County Extension Service. She has worked as a personal chef, as an executive chef for a luxury kitchen and appliance company, as a product spokesperson for General Electric appliances and other national brands, as a caterer, and an event planner.  She has worked for such prominent companies as Walt Disney World, The Colonial Williamsburg Foundation (at the Williamsburg Inn), Marriott, Hyatt Regency, and Darden Restaurants.
Since 2005 Jessica and www.CookingBright.com have provided unique recipes, created cooking classes and demonstrations for clientele, and appeared regularly in morning show cooking segments.  Jessica has also been a featured celebrity chef and presenter at the Southern Women's show.  Her seafood recipes have been featured regularly in Coastal Angler Magazine.
In 2010 Jessica was chosen by Unilever as a spokesperson in their national campaign to promote their Breyers Sundae Showcase contest. She created unique recipes for this campaign, and conducted a media tour of local morning shows and print media.
Jessica and her cooking segments have been featured in various media outlets including:
WCTV, WTXL, WMBB, WAWS, WTEV, WJXT, WJXX, WTLV, WCRJ, WBOB, The Tallahassee Democrat, Tallahassee Magazine, Old City Life Magazine, Ouest-France, Tallahassee Woman Magazine, The Panama City News Herald, The Bay Bullet, The Florida Times-Union, Jacksonville Magazine, Guideposts.org, Coastal Angler Magazine, HealthSource Magazine, The Mandarin Sun, and others.
In 2014 Jessica opened KitchenAble Cooking School in Tallahassee, FL. Here she shares her love of food with home cooks and provides catering services.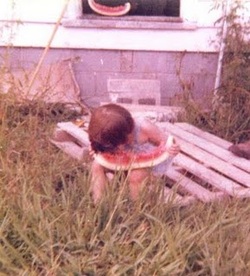 When not cooking, Jessica is involved in the community and has worked closely with non-profit organizations including Family Support Services of North Florida and Second Harvest. In November 2009, the Governor of Florida presented the "Point of Light" Award for her efforts to promote Adoption awareness. In 2009 President Obama awarded her the Presidential "Call to Service." Hands-on Jacksonville recognized her in April 2010 for her community involvement, She also helped Family Support Services of North Florida launch their SPLASH program for foster teens. This program was presented a Children's Week Community Innovation Award in 2012 in Tallahassee.
At Walt Disney World, Jessica earned a "Ducktorate" degree for her participation in the College and International Program with Disney University. She also worked in Guest Relations and with Disney Special Activities.  Jessica is a natural educator with an appealing presence that shines through on stage, on air, and in person. She is as comfortable teaching adults as she is teaching children of all ages. She enthusiastically teaches food-related activities for many groups in the community. 
Though Jessica is involved in many varied activities, her top priority is her family. Her husband Chris is extraordinary at grilling and their two children, Max and Madeline, have well developed dishwashing skills. There is rarely a quiet moment in their kitchen.
In 2017 Chris and Jessica purchased a historic home and have since opened their Briarcliffe Cottage as a tiny bed and breakfast. Find information on available lodging here, book direct through our contact link.