Every year we celebrate local flavor with the Red Hills Small Farm Alliance and their Seven Day of Local Delights. You can find details about their events here. We are thrilled to be offering TWO virtual classes in collaboration with them (at 7pm on Monday, 2/22/21 and at 7pm on Friday, 2/26/21).
With the beautiful bounty of Meyer lemons available in our region at this time of the year we wanted to share one of our favorite recipes for preparing them as a delicious tart.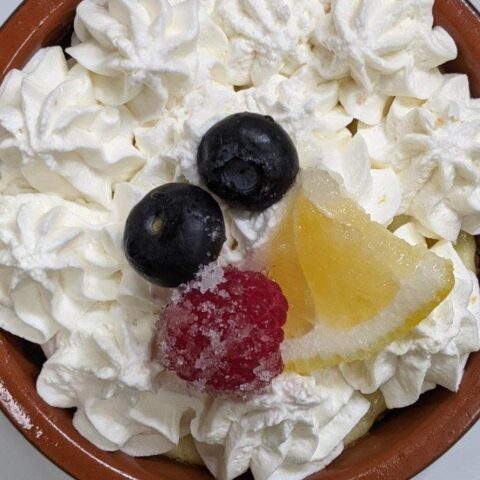 Meyer Lemon Tart
Meyer lemons are a delicious citus that is a cross between an orange and a lemon. They thrive in the Red Hills region and are a delicious and juicy citrus. I love that my friends and neighbors leave buckets of them on my doorstep when the come in season.
Ingredients
1 1/2 cups vanilla wafer cookie crumbs, ground fine
1 tsp cinnamon
pinch of salt
1/3 cup sugar
6 TBSP melted butter
3 eggs separated
1/2 tsp cream of tartar
½ cup fresh squeezed Meyer lemon juice*
2 TBSP finely grated zest from juiced lemons
14 oz can sweetened condensed milk
Instructions
Preheat oven to 375 º. Stir together cookie crumbs, cinnamon, salt, and sugar until evenly mixed. Add melted butter and stir well then place in a 9" tart pan that has been sprayed with non-stick spray. Press crust firmly in an even layer on the bottom of the pan and slightly up the edges. Bake for 7 minutes. Remove from oven.

While crust is baking in the bowl of your mixer whip the egg whites and cream of tartar until stiff but not dry. In a medium bowl stir together the yolks, juice, zest, and sweetend condensed milk. Add 1/3 of the whipped egg whites into the yolk mixture to lighten it slightly. Fold this mixture into the remaining egg whites and gently stir to combine. Pour into the prepared crust. Bake 10-15 minutes until filling is set.

Cool tart completely and chill. Serve with whipped cream. Yield: 6 – 8 servings
Notes
For individual tarts line a 12 cup muffin pan with paper muffin liners. Divide the crust mixture between the 12 cups and press it firmly and evenly to form the crust. Place in oven as directed above but only bake for 8-10 minutes. Remove from oven and divide the lemon filling among the 12 tarts.
*If you aren't lucky enough to have Meyer lemons available you could substitute limes, ordinary lemons, or oranges for a variation of this recipe.
Special Thanks to Rochelle Koff of Tallahassee Table for mentioning us in the Tallahassee Democrat Article published today.