This time of year farmers markets offer an abundant selection of greens. At our local market, the Tallahassee Farmers Market- I found these beautiful Koji greens from Lucky Dog Farm. They are tender, like spinach, but have less oxalic acid. As I prepared this warm, comforting soup, I thought they would be the perfect addition.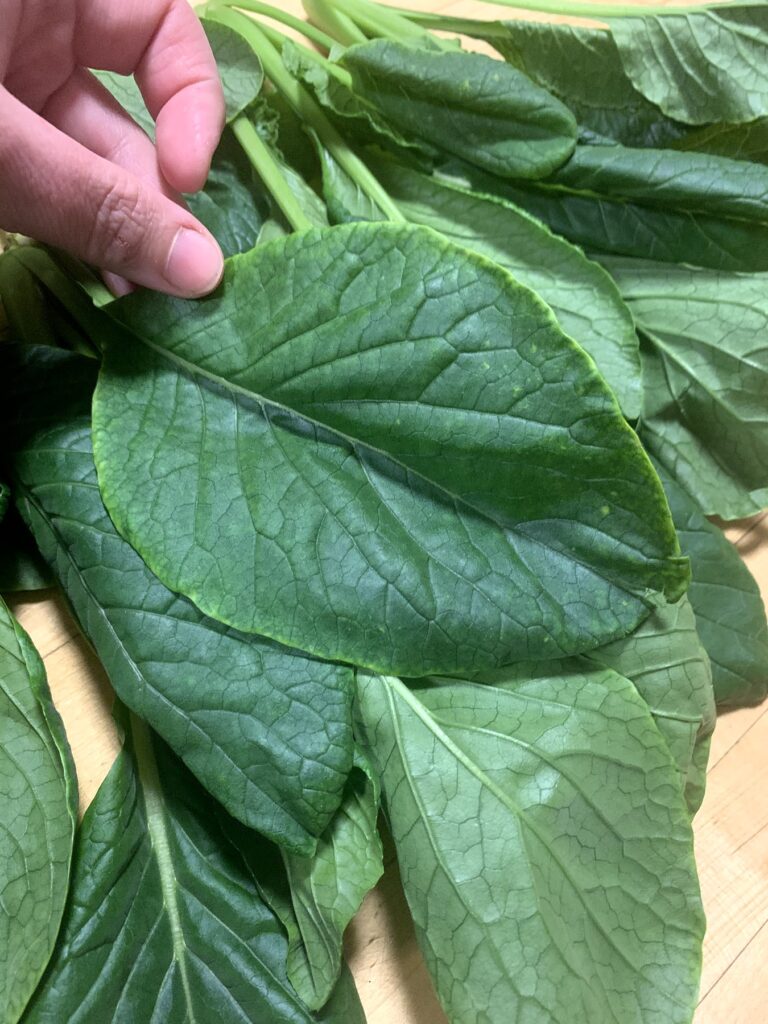 If you'd like to try these, or any other fresh local greens, visit the Tallahassee Farmers Market at the corner of Kerry Forest Parkway on Saturday from 8 a.m. until noon. Many greens (like collards and kale) are a little sweeter after a frost has hit. The colder weather prompts them to convert some of their starches to sugar to protect against freezing.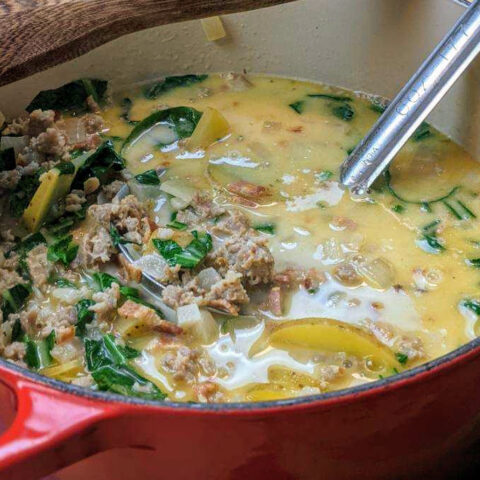 Zuppa Toscana
This hearty Italian style soup is packed with sausage, potatoes, and fresh greens.
Ingredients
1 lb Italian sausage (mild or spicy)
½ tsp fennel seeds
1 large onion, diced
1 TBSP minced garlic
6 slices cooked bacon, cut in 1/2" pieces
2 cups potatoes, sliced ¼" thick
5 cups chicken broth
crushed red chili pepper to taste
¾ cup heavy cream
1 bunch Koji greens (or Kale or other greens of choice), chopped
Instructions
Remove the sausage from its casing and cook in a large Dutch oven over medium heat, add fennel and crumble sausage as it cooks. When cooked through remove sausage from pan and any excess grease. Add onion to remaining grease in pan and cook for about 5 minutes or until soft; add garlic and cook an additional 3 minutes. Add bacon, potatoes, broth, and crushed pepper (if using) to pot and stir to combine. Bring to a boil then reduce to simmer, cover and cook until potatoes are tender. Return sausage to pot and add cream and greens. Stir to mix, adjust seasoning if necessary and serve. Yield- 4-6 servings.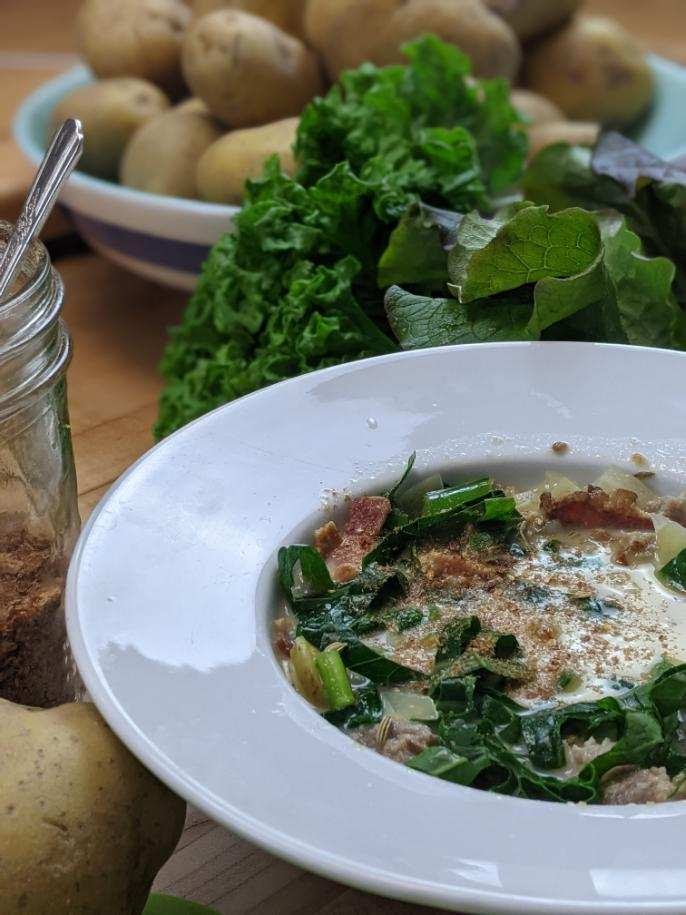 Post provided in support of our partnership with the Tallahassee Farmer's Market.