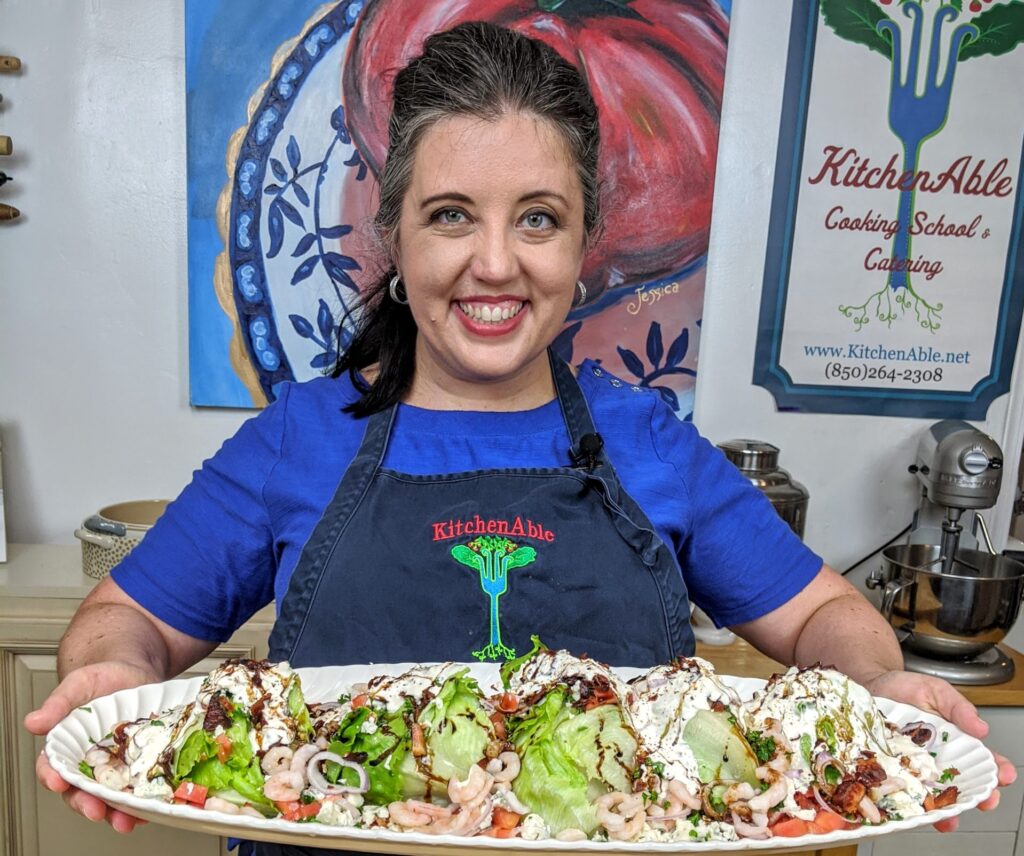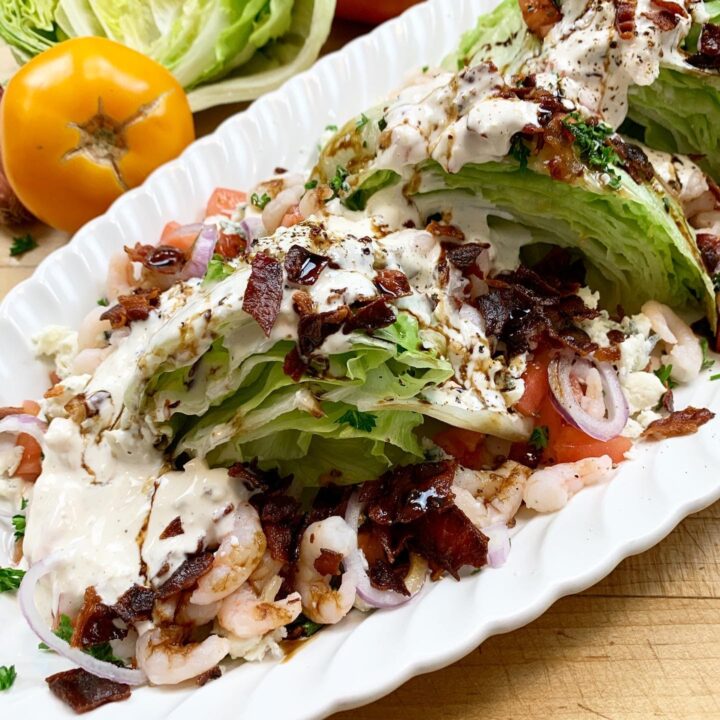 Wedge Salad
Total Time:
1 hour
20 minutes
A delicious, over the top salad that is easy to customize for each diner.
Ingredients
1 cup mayonnaise
½ cup buttermilk
½ cup Parmesan cheese
3 TBSP freshly squeezed lemon juice
3 medium garlic cloves, pressed
¼ tsp fresh ground pepper
Dash of Worcestershire sauce or fish sauce
1 head iceberg lettuce, rinsed and cored
1 large tomato, finely diced
6 strips of bacon, cooked crisp and crumbled
2 shallots, peeled and thinly sliced
¼ cup bleu cheese crumbles
¼ cup minced flat-leaf parsley leaves
Instructions
To make dressing combine first 7 ingredients in a medium bowl, cover and refrigerate for an hour or until ready to assemble salad.
Thoroughly rinse iceberg head, cut lettuce into wedges in desired size and place one wedge on each plate or line them up on a platter.
Top each wedge with desired amount of dressing, then add 1/6 of each of the remaining ingredients to the salad, separating the shallot into rings before adding to salad.

Notes
This is also delicious with cooked shrimp (as demonstrated in the video).