Many years ago my friend Nancy shared her amazing stuffed mushroom recipe with me. I've tweaked it a little since then but as she promised- this is really a delicious, crowd pleasing recipe.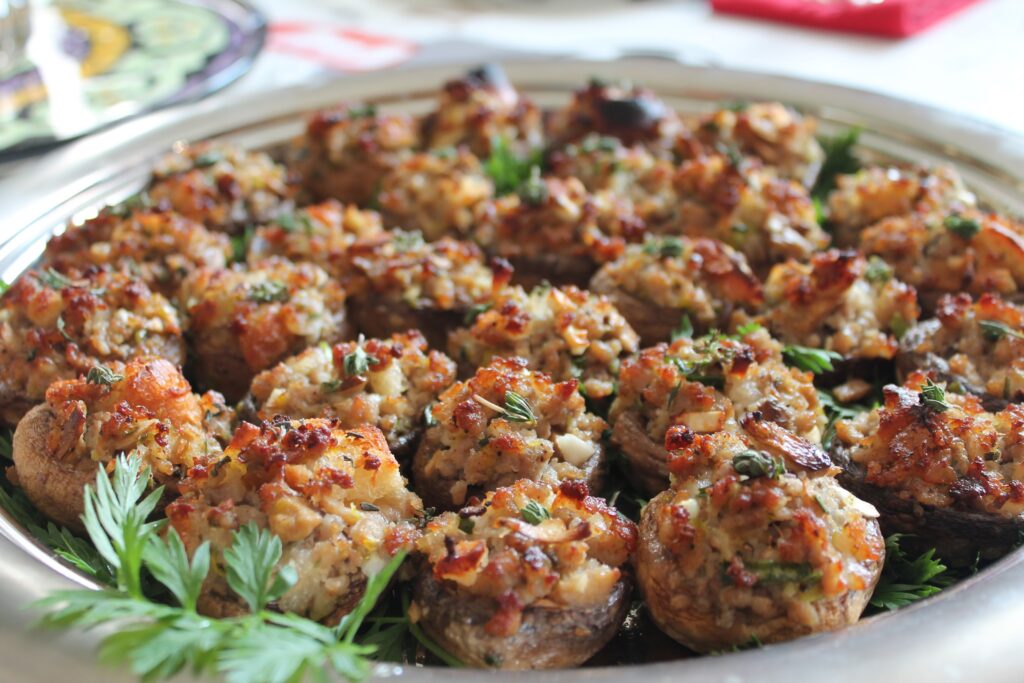 I have varied the recipe slightly by making larger "entree size" stuffed mushrooms with portabella caps. I've made them with pork, chicken, venison, and beef. I have also changed the flavor by adding chopped spinach, arugula, or green onion. No matter how you make them these are sure to be delicious.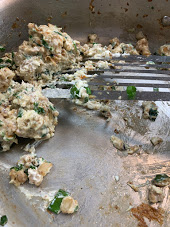 When my friends at Paradise Found mentioned that they have a new sausage they a playing with I knew it would be perfect for this recipe. Their sausage is a combination of dark meat chicken, a little pork fat, and some seasonings that pair well with the cheese, herbs, and other ingredients for this dish.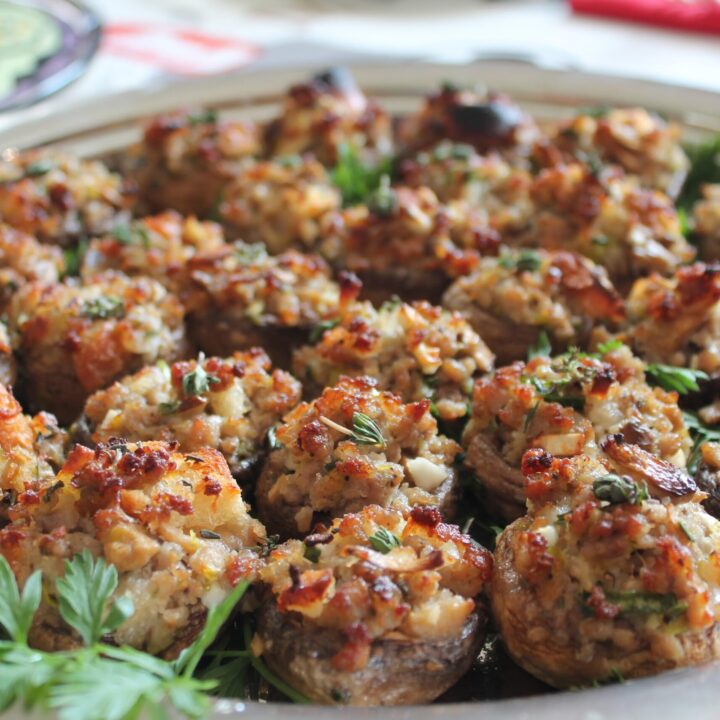 Stuffed Mushrooms
This recipe is made with ground chicken sausage from Paradise Found Farm.
Ingredients
At least 20- medium fresh button mushrooms

3 cloves garlic, pressed
1 lb fresh local sausage or ground meat of choice
5 oz chèvre
8 oz cream cheese
1 cup chopped green onion
splash of dry white wine
Instructions
Preheat oven to 350°F. Wash the mushrooms, remove the stems. Mince the stems fine. In a large skillet sauté the sausage with the minced stems and garlic.

When the sausage is fully cooked, remove the skillet from the heat and drain any excess fat in the pan if needed. Add the cheese stir thoroughly to combine, taste and adjust seasoning if needed.

Spoon this mixture generously into each of the prepared mushroom caps and place in baking pan. Pour the wine into the baking pan and bake until golden brown, about 20 minutes.