Sliders—or mini hamburgers—have become very popular lately. Though traditionally made with beef or bison this version, made with ahi, is healthier and a favorite in my home. Since these are made with fish, we like to call them Splashers. They would be an excellent option for your cookout or any other time you want a delicious sandwich that is sure to please a crowd.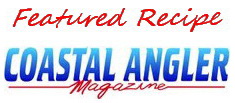 How to make it:
Per Serving 271 calories
Fat 14 g
Carbs 6 g
Protein 29 g
Splashers - a healthy version of an old favorite (sliders)
Ingredients
2 lbs fresh ahi tuna or other fish of choice
½ cup panko bread crumbs
1 tsp ground black pepper
1 tsp wasabi powder
4 green onions, chopped fine
1 TBSP soy sauce
Special Sauce:
½ cup mayonnaise
1 TBSP ketchup
1 tsp Sriracha Asian hot chili sauce
1 TBSP prepared horseradish
1 tsp sesame oil
1 large sweet onion, diced
1 TBSP extra virgin olive oil
Directions
Cut fish into 1" cubes, place in the bowl of your food processor and pulse to grind until the consistency of ground beef. Mix panko, black pepper, wasabi, green onions, soy sauce, and sesame oil in a medium bowl; add fish and gently mix to combine. Shape into patties slightly larger than the buns. Heat a non-stick skillet or a griddle on your grill to medium heat. Evenly coat your pan with the olive oil; top with diced onions and then the ahi patties, in rows. Allow patties to cook in the steam from the onions until meat turns white and is done on the bottom, then flip and allow to cook on the other side. Serve on small buns (I like Hawaiian rolls); top with special sauce and desired burger toppings.
Special Sauce:
Whisk all ingredients together, serve immediately or store in refrigerator.
Sriracha is made from sun ripened chili peppers which are ground into a smooth paste along with garlic. It is excellent in soups, sauces, pastas, pizzas, hot dogs, hamburgers, or on anything else to give it a delicious, spicy taste.