I first had hakurei turnips a few years ago. Louise Divine of Turkey Hill Farm brought them to KitchenAble for a farm-to-table cooking class we hosted for the Seven Days of Local Delights. I didn't know in advance what ingredients would be provided by the local farmers.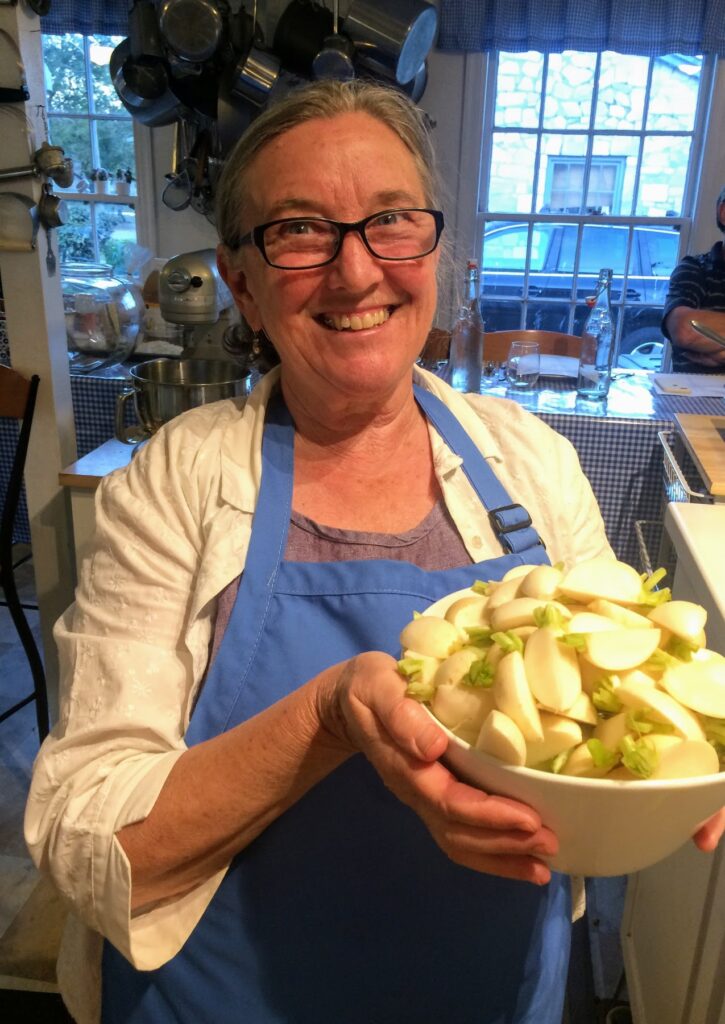 I had hoped for radishes (which I love to roast) and quickly adapted my recipe for roasted radishes to use these turnips instead. The skin on these is so thin that you don't need to peel them and although we were using the roots for roasting, the turnip tops are also delicious and wonderful for other recipes.
The roast turnips were a huge favorite on our menu that night and remain so, every time I've served them since! Roasting brings out the natural sweetness of these tubers and they have a very satisfying texture, similar to a potato, but with less carbs. I love buying these from our local farmers and used these delicious turnips from Full Earth Farm for the video below.
You can find your own fresh turnips and other delicious delights at the Tallahassee Farmers Market, at the corner of Kerry Forest Parkway and Thomasville Road, Saturday mornings from 8 a.m. until noon.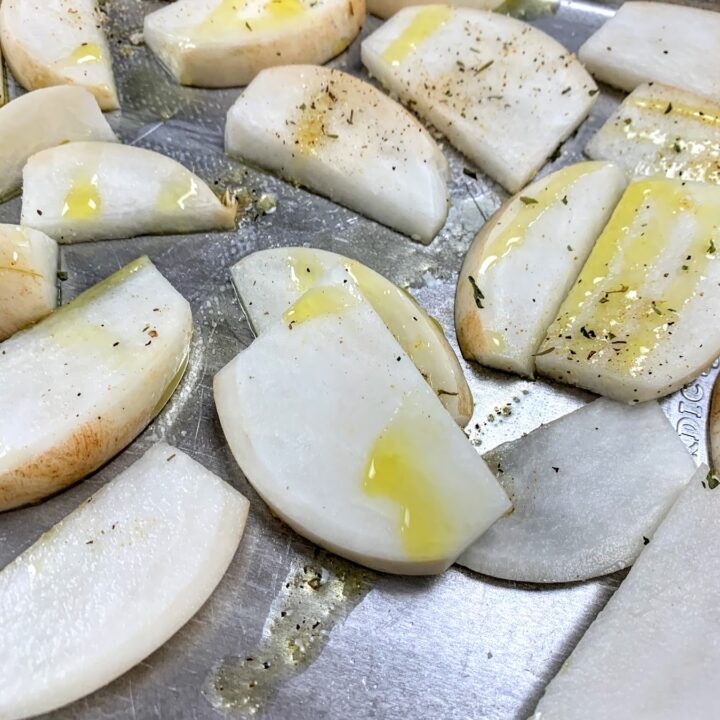 Roasted Turnips
This is a delicious recipe that brings out the sweetness of fresh turnips. Look for the tender hakurei turnips at you local farmers market.
Ingredients
1 bunch fresh hakurei turnips
1 tsp KitchenAble seasoning (or salt and pepper)
1 TBSP extra virgin olive oil
Instructions
Preheat oven to 450F. Rinse turnips and remove tops, reserve them for another recipe. cut turnips in half then into wedges about 1/4" thick. Toss with olive oil and seasoning then spread in a single layer in a baking pan. Roast until golden brown on edges, 10-15 minutes.
Notes
Be sure to save your turnip tops to use in a pesto or sautée.