The Tallahassee Farmers Market is the longest running farmers market in our town and is open Saturday mornings from 8 a.m. until noon. You can find them at the corner of Kerry Forest Parkway. They offer a wide array of local produced items including delicious pasture raised chickens.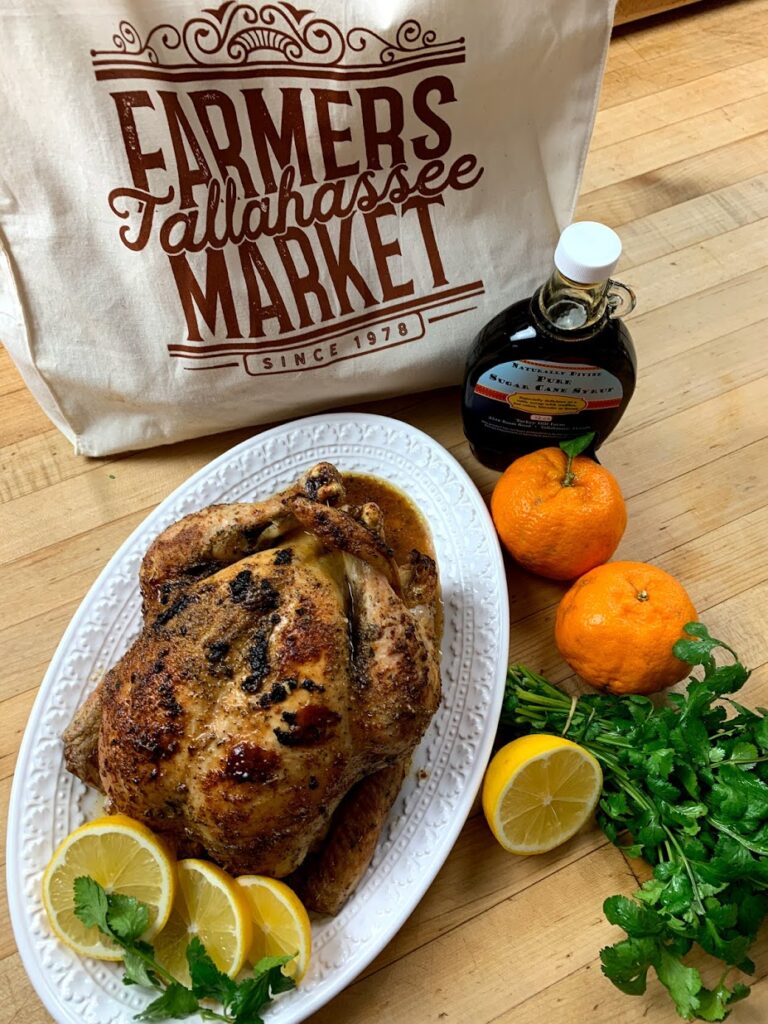 The beautiful bird above is from Paradise Found Farm. I am a little biased (my son helps on their farm sometimes) but I love their poultry and eggs. Cooking with these can be a little different though. These birds are raised in chicken tractors like these: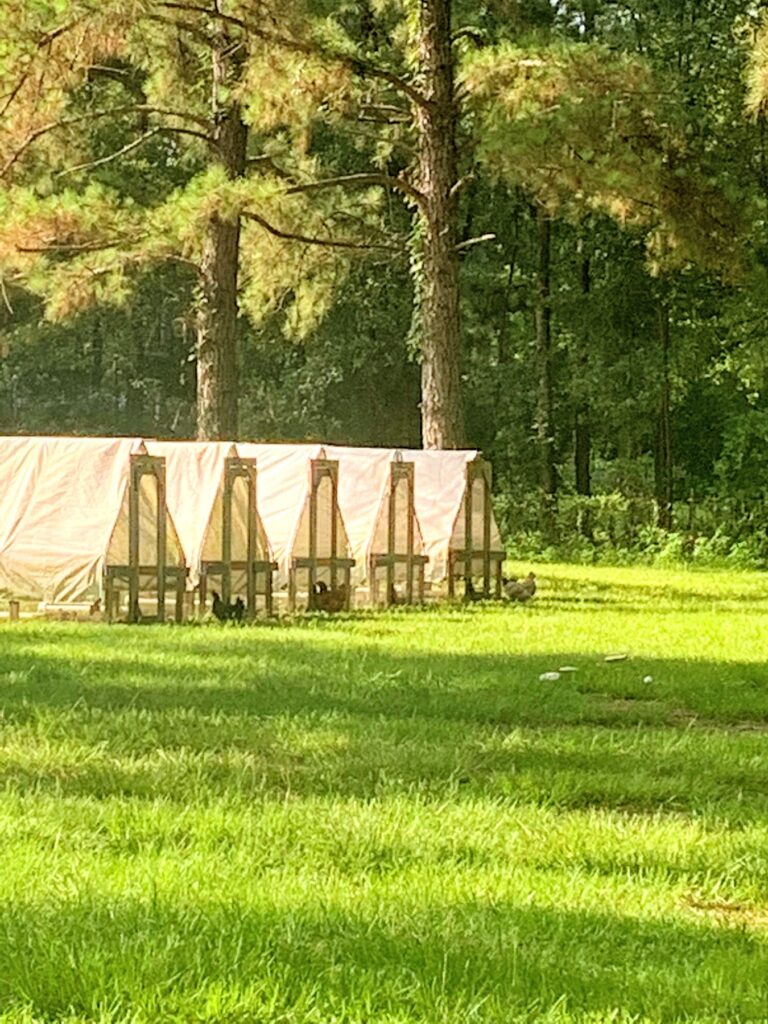 Because they spend their lives in the great outdoors (not an overcrowded chicken warehouse like most mass produced birds) they get sunlight, can forage, and if you want to know what they eat, you can ask the farmers, Chris and Kelly…they'll be happy to tell you about the grains they use. This combination allows the birds to have a much healthier life and a far more nutritious diet. I think this really affects the flavor of the birds and the meat is a bit darker and richer.
As with any poultry, the most important thing to remember when you prepare it is to practice safe handling. Make sure you check the temperature to determine when the birds are done. They should read 165°F at the thickest point of the thigh.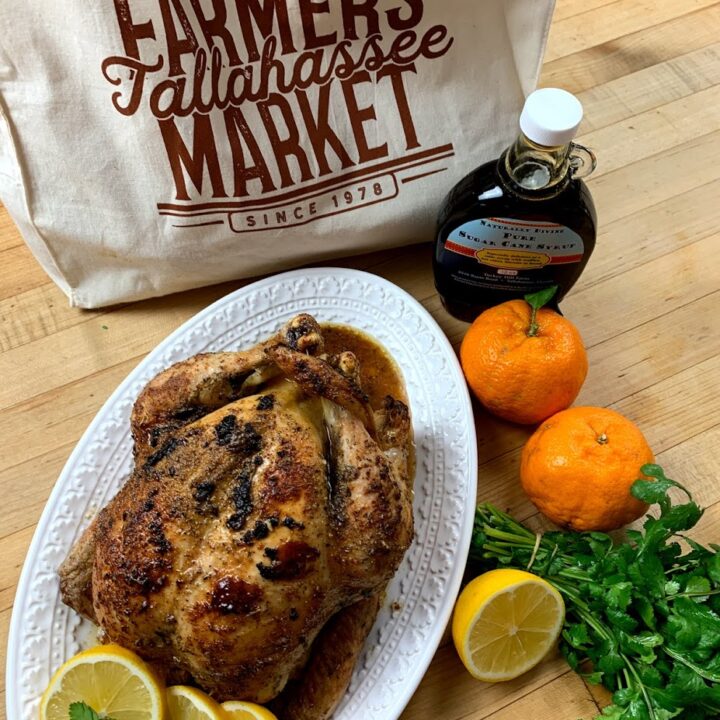 Simple Roast Chicken
Cook Time:
1 hour
30 minutes
Additional Time:
15 minutes
Total Time:
1 hour
55 minutes
Choose your bird wisely and you will be able to taste the differnce! I recommend purchasing a pasture raised bird (from a local farm, of course)/
Ingredients
1 whole chicken, 4-5 lbs.
3 TBSP KitchenAble seasoning (or the seasoning of your choice)
3 TBSP extra virgin olive oil
1 large lemon, cut into slices
Instructions
Preheat oven to 350°. While the oven is preheating remove the chicken from packaging and trim off excess fat, pat dry with a paper towel.

Make a paste by combining the seasoning and oil. Rub entire chicken with the paste (inside and out). Stuff the cavity of the chicken with the lemon(sliding some under the skin if you wish).

Put the chicken on an oven-safe baking pan and place in oven, breast side up and cook for about 45 minutes. Turn chicken over and roast on the other side for about 45 more minutes (it should be golden brown on both sides).

Check temperature of meat at thickest portion of thigh, it should register 165° when done. Remove from oven, cover with foil and allow it to rest for 15 minutes before carving.


Notes
Use caution when preparing poultry, be certain to avoid spreading any possible germs from the raw meat.