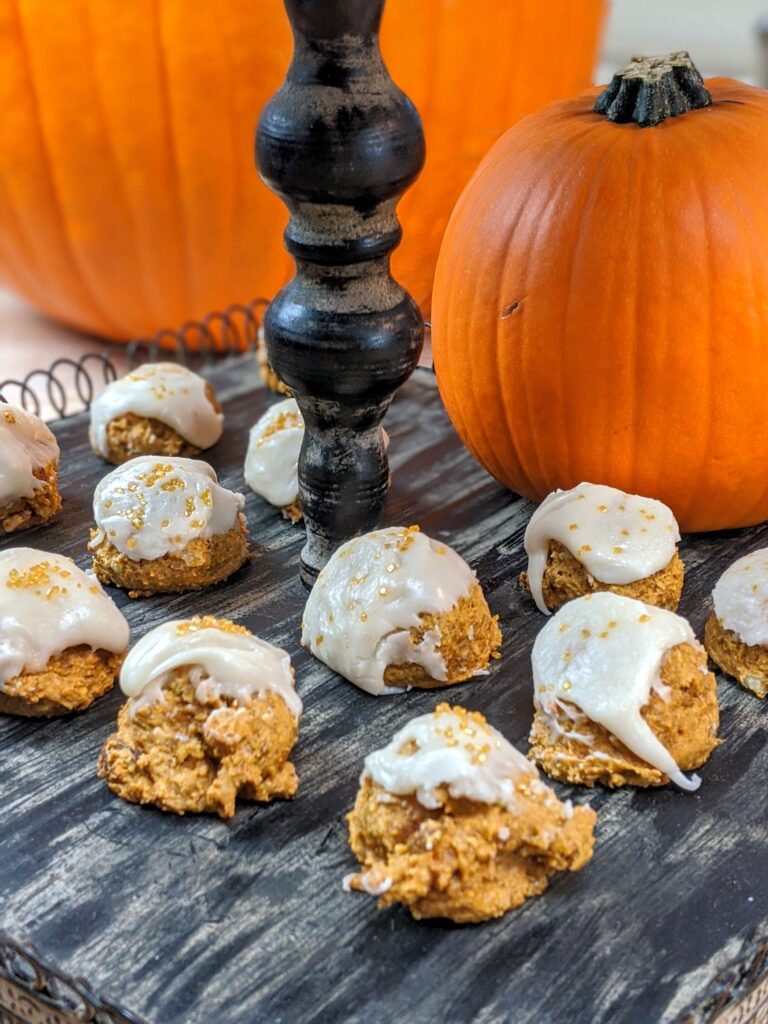 In October, many years ago, my friend Dustin told me about the wonderful pumpkin cookies his mom had mailed to him from his home in Pennsylvania. Fortunately, she was willing to share the recipe and I have made them every fall since. They are delicious with the brown butter glaze in the recipe, or they can be enjoyed without it. They are so soft and moist that I recommend storing them in the refrigerator if you aren't going to eat them right away.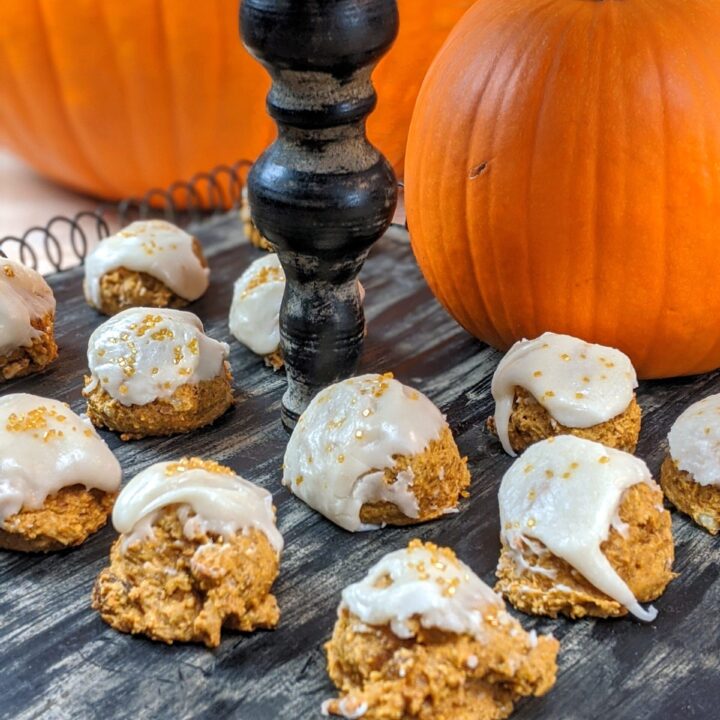 Pumpkin Cookies with Brown Butter Glaze
Cook Time:
10 minutes
8 seconds
Additional Time:
15 minutes
Total Time:
35 minutes
8 seconds
Delicious, soft, cake-like cookies with a delectable brown butter glaze.
Ingredients
1 cup sugar
1 1/4 cup canned pumpkin
¼ cup butter, melted
1 TBSP grated orange peel
2 cups whole wheat flour
1 tsp baking powder
1 tsp baking soda
1 tsp ground cinnamon
1/4 tsp salt
1/2 cup white raisins
1/2 cup toasted chopped pecans
Brown Butter Glaze
1/4 cup butter
2 cups powdered sugar
1 tsp vanilla extract
1-2 TBSP milk
Instructions
Preheat oven to 375F. In mixer bowl combine sugar, pumpkin, butter and orange peel, mix until smooth. In a separate bowl stir together flour, baking powder, baking soda, cinnamon and salt. Gradually mix this into the pumpkin mixture then stir in raisins and nuts.

Use a small scoop to drop dough by teaspoonfuls onto ungreased cookie sheet. Bake until light brown, 8 to 10 minutes. Immediately remove from cookie sheet; cool.

TO MAKE GLAZE:
Heat butter in saucepan over medium heat, stirring constantly, until light brown, remove from heat. Whisk in powdered sugar and vanilla. Stir in milk until smooth. Drizzle over cookies right away.
Notes
Thank you to my friend Dustin who shared the original recipe from his mom Sylvia many years ago.
For more of that famous Pumpkin Spice Latte flavor omit the 1 tsp of cinnamon and substitute 2 tsp of Pumpkin Pie Spice.