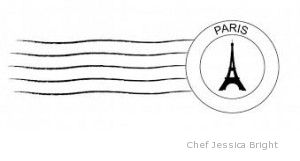 Our last day in Normandie began as did all of our mornings in France with a petit dejeuner of fresh croissants, juice, and coffee or tea. This time we enjoyed them in the breakfast room of the Chateau de Brion. Then we packed up and headed off on our own pilgrimage to Mont Saint Michel.
Though you can walk across the bay to the fortress, it is not recommended without a guide as the currents are very dangerous, there is quicksand, and the tide comes in very quickl — they say "as fast as a galloping horse".  We opted to walk on the causeway to the island.
Photos really don't do justice to this awesome and beautiful fortress. Its construction began in the 10th century.  Giant stones of granite were shaped and stacked through several centuries of work to yield the island as it stands today.
After walking the causeway to the island, you will go over a classic drawbridge and find yourself wandering the narrow streets upward to the Abbey.  These streets are initially lined with shops and restaurants that taper off until finally you enter the grounds of the Abbey.
There is so much stair climbing to the top of the Abbey that they have even posted a heart defibrillator near the top "just in case".  It is hard to imagine how they managed to construct this without the convenience of modern equipment.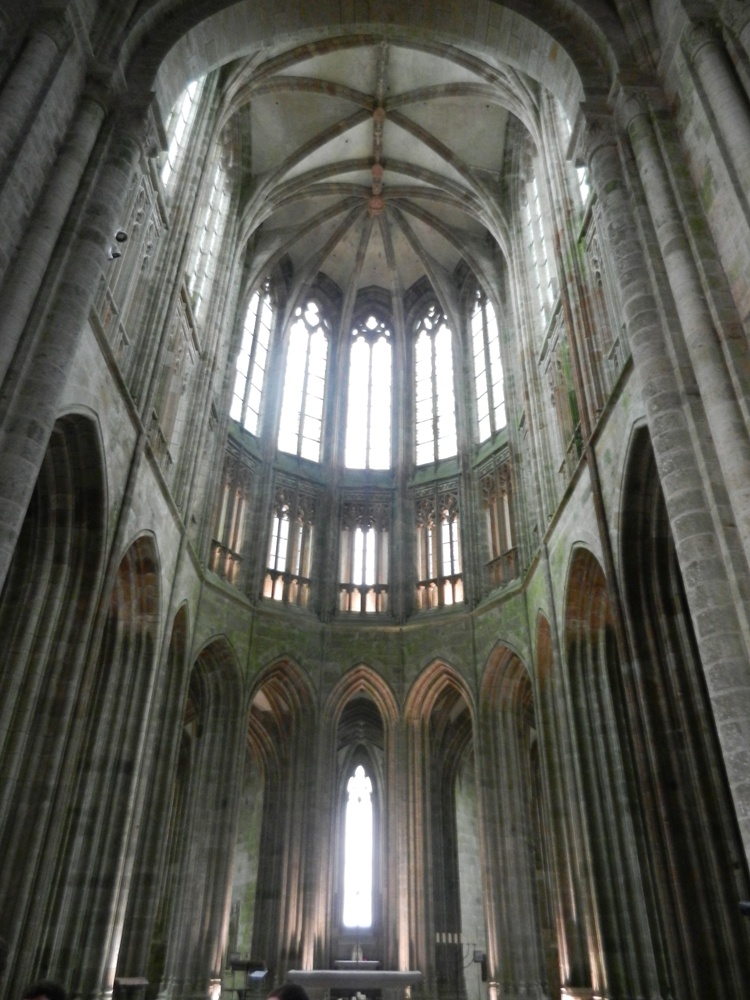 This huge statue is a replica of the Archangel Michael that is atop the spire for the Cathedral. I have no idea how they managed to hoist it up for the original construction, but for the more recent restoration they used a helicopter to lift the actual statue to the top.
Of course after such a grueling journey, we had worked up an appetite.  We stopped at one of the brasseries along the cobblestone street and enjoyed some of their famous regional dishes.
One thing this area is very famous for is their lamb that they call "agneau de pré-salé" or "salt-meadow lamb".  The lamb and sheep have thrived grazing on the meadow grass that surrounds the bay and are said to have a better flavor as a result of their diet. The dish was delicious.
Another dish famous in the nearby Breton region of France is the Crêpe Noir, or buckwheat crepes. These are often made and assembled with a filling to form what is referred to on many menus as a "Galette".  I ordered the "Crêpe Complète" which is  a galette made from the buckwheat crepes filled with cheese, ham, and egg.
It was amazing to explore Mont Saint Michel What an incredible place! After that we headed toward Paris for yet another adventure.