My Grandma Walton loved the art of hospitality and made it her personal mission to teach me those skills. As the first grandchild I had her undivided attention for a few years. During this time I had more than my fair share of tea parties and lessons in manners. Grandma taught me the magic of polishing silver and I fondly remember "helping" with the chores when I visited her home- my job was always dusting.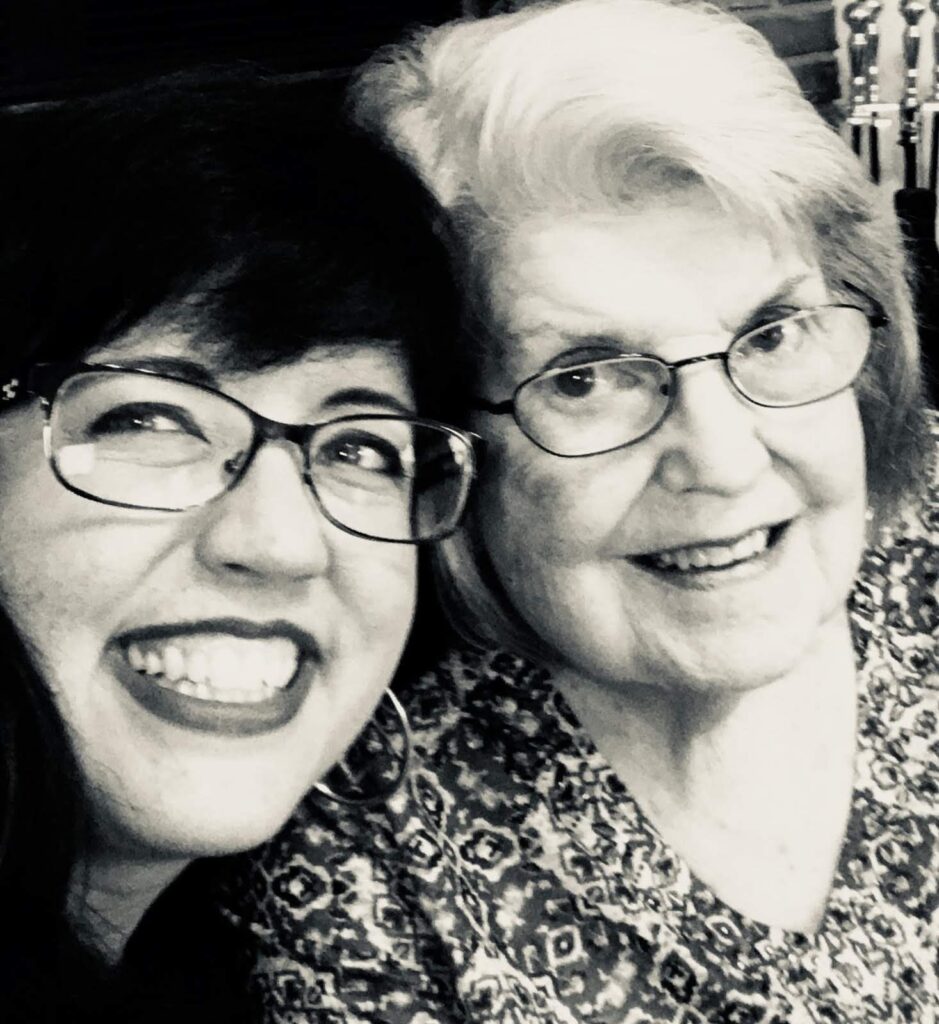 Grandma made many wonderful things in the kitchen. She made the best coffee (90% milk, 9% sugar, and 1% coffee)- which I drank with her in the mornings from my special demitasse cup. She made the world's greatest potato salad, a roast or ham every Sunday (and usually invited guests to join us after church when we ate it), and an extraordinary strawberry cake.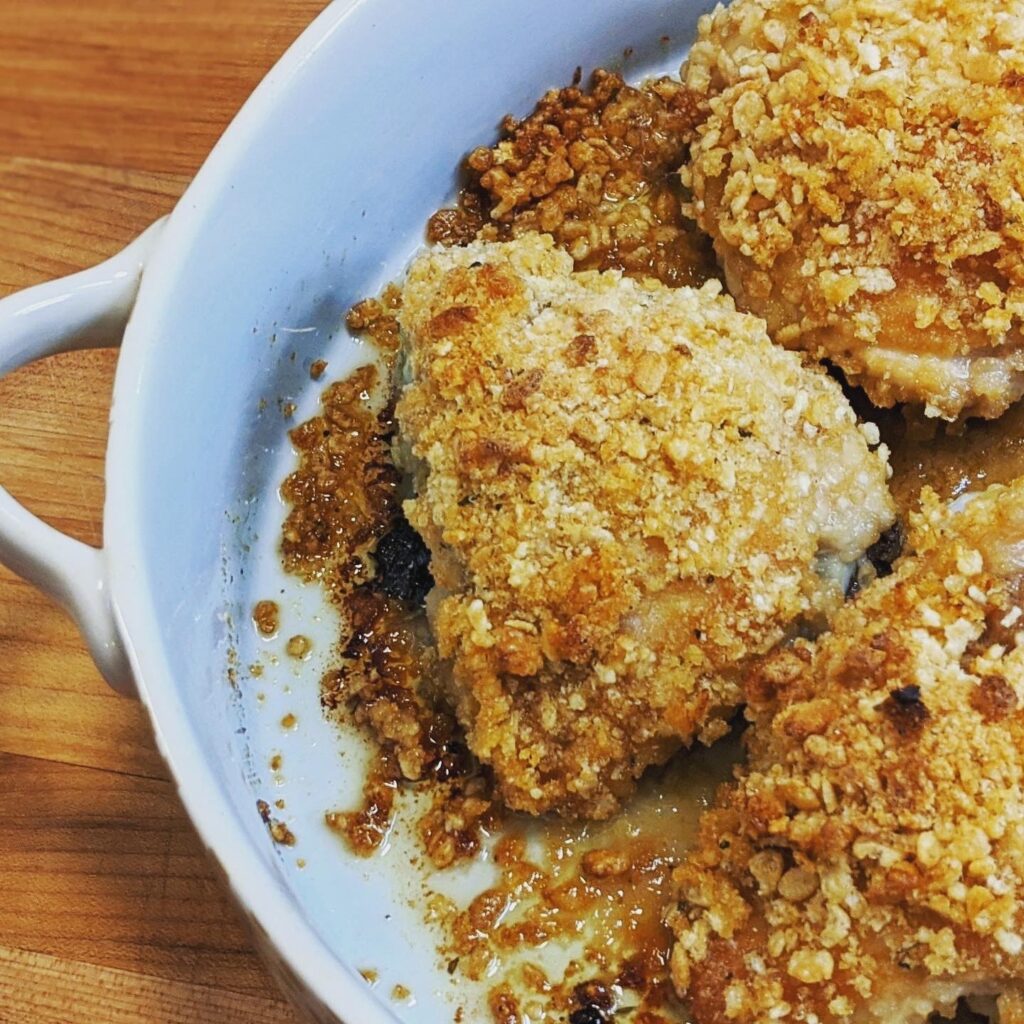 There were many recipes she tested from cookbooks, newspapers, or magazines. Some dishes would appear at her table just a few times and other dishes became part of our routine. The one I remember most is her "Holiday Chicken". This simple recipe for crispy oven-fried chicken involves a very surprising ingredient- cereal! Rice Krispies work well but other brands of puffed rice cereal are good to use too- as long as they fully puff the rice (some store brands seem a little too chewy for this recipe). If a special occasion came along this was often the recipe she prepared.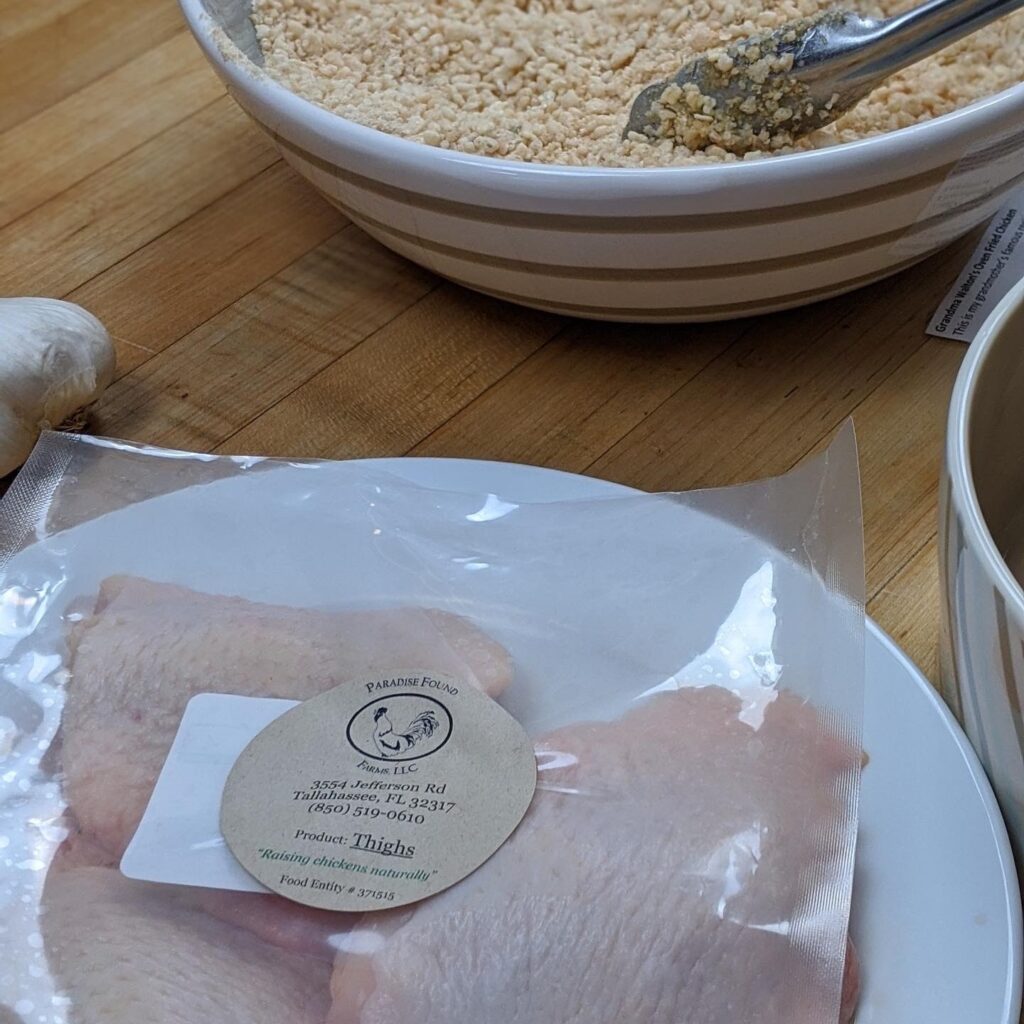 My own kids now request this recipe on a regular basis. For the 20-plus years that I have been teaching kids how to cook this has been a regular part of my repertoire. I have even had kids say "this is better than Chick-fil-a".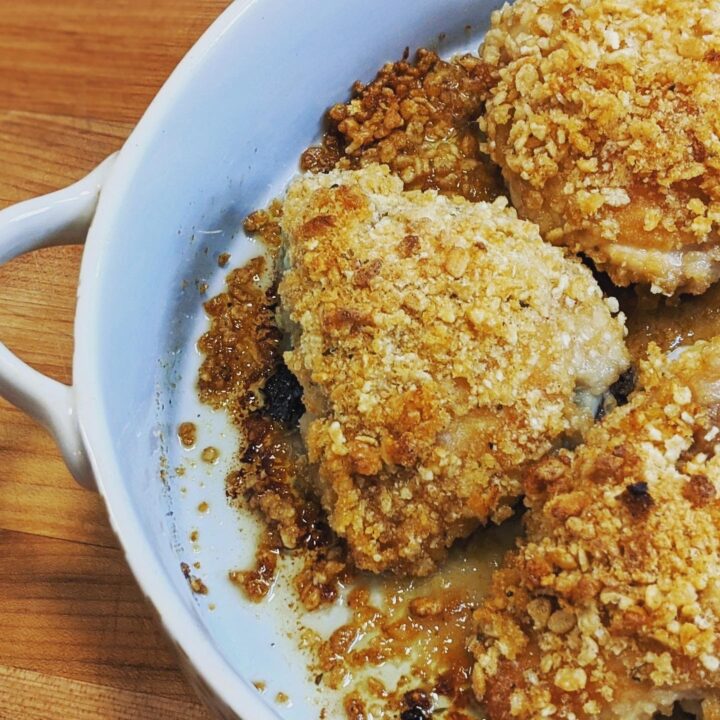 Grandma Walton's Oven-Fried Chicken
This was my grandmother's famous "Holiday Chicken" and is a family favorite recipe.
Ingredients
4 cups puffed rice cereal (aka Rice Krispies)
1 tsp KitchenAble seasoning (or
1/2 tsp salt, ¼ tsp cayenne pepper, & ¼ tsp black pepper)
½ cup butter melted
2 cloves pressed garlic
8 boneless-skinless chicken thighs or drumsticks
Instructions
Preheat oven to 400°F. Place the cereal in a gallon zipper bag and roll with rolling pin to crush cereal but do not pulverize it. Add the seasoning to the cereal and stir to mix. Stir the garlic into the melted butter. Dip a piece of the chicken in the butter to coat then place in bag and shake to cover with the cereal.
Place prepared chicken in an oven-safe dish that has been oiled to prevent sticking. Repeat with all chicken pieces.
Place baking dish in oven and bake about 30 minutes then remove from oven and use tongs to carefully turn over all of the chicken pieces. Bake until chicken is golden brown on other side and has an internal temperature of 160°F for white meat/165°F for dark. Total bake time will be about 45 minutes.
If you wish to make chicken nuggets follow the same technique but use smaller- boneless-skiless pieces of chicken and reduce cook time to reflect smaller size.
Grandma always made this with bone-in (skin on) chicken but I have made it with boneless, boneless-skinless, and even with smaller pieces as nuggets.
I miss grandma very much but am happy to remember her through the things she spent so many years teaching me. I hope you remember her fondly too when you enjoy this delicious recipe.
Special thanks to Paradise Found Farm for the delicious, locally grown chicken that we used for this recipe. You can find their products at their site or on the Red Hills Online Market. Thank you to Coton Colors too for the beautiful baking dishes and other tools from their Neutral Nouveau collections.