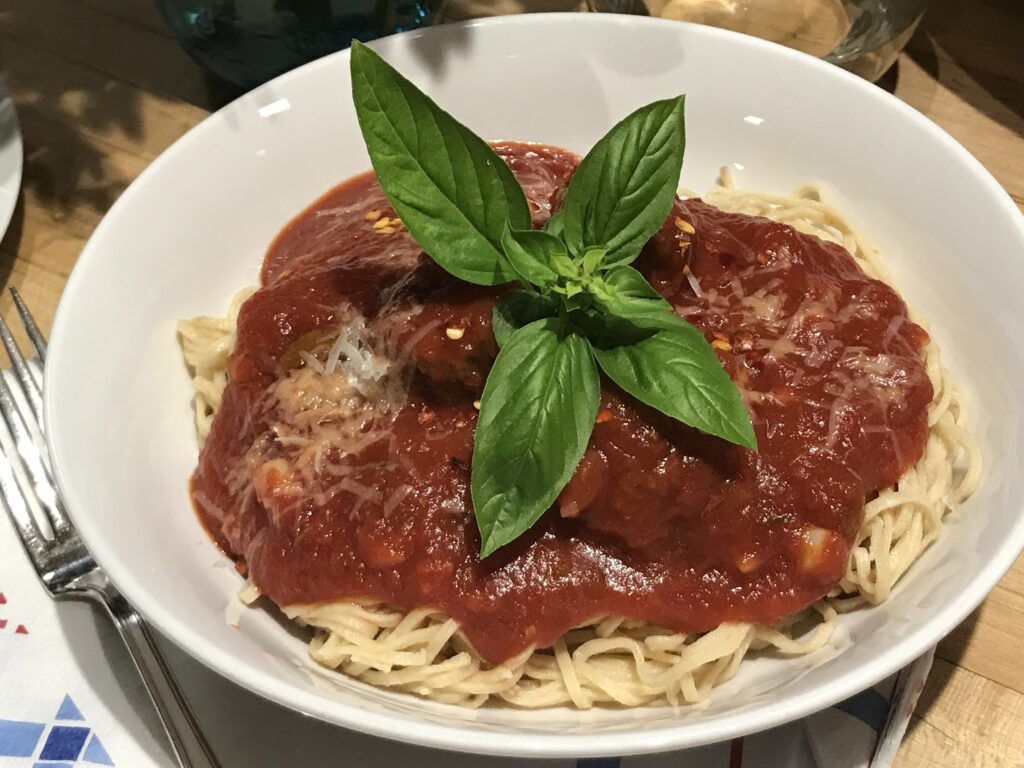 I have made a few minor changes, but this classic recipe was taught to me by my dear friend Diane, who learned it from her Mother-in-law when she married her husband, Joe. I'm so glad that "Nanny" Frisco shared this recipe (and that Diane passed it along). It is a simple, delicious, go-to that I use for pizza, lasagna, or over fresh pasta!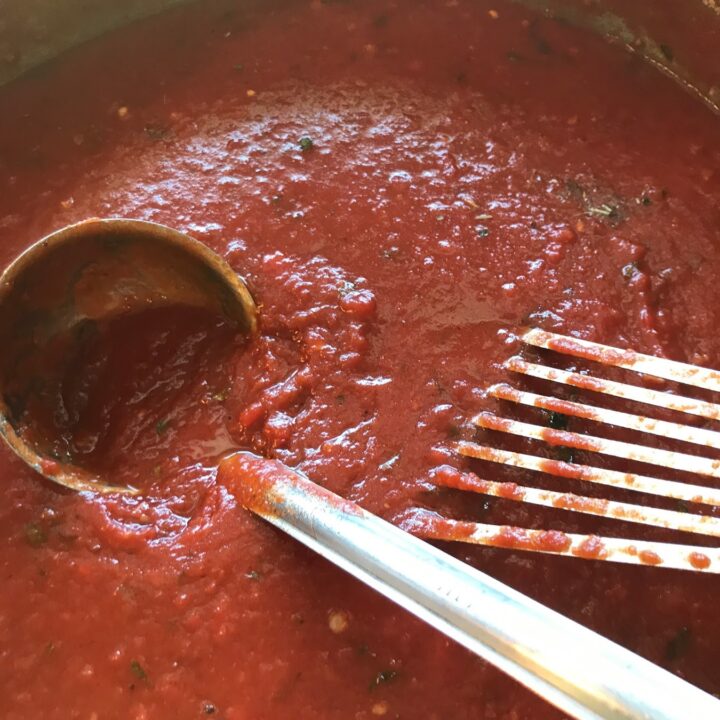 Frisco Marinara
This simple and classic tomato sauce recipe is perfect for pasta, pizza, or anywhere you need tomato sauce. We recommend doubling the recipe- it freezes beautifully.
Ingredients
1 (28oz) can crushed tomatoes
6 cloves garlic, minced
1 TBSP olive oil
1 6oz. can tomato paste
6 oz. water (or wine)
1/4 cup sugar
6 leaves of fresh sweet basil, chiffonade
1/2 tsp oregano
salt and pepper to taste
*sriracha to taste (optional)
fresh basil and parmesan cheese for garnish
Instructions
In a large pan over medium heat sauté the cloves of garlic in olive oil until golden.

Add tomato paste and continue to sauté to allow the paste to caramelize slightly, about 5 minutes.

Add the remaining ingredients and bring to a simmer. Allow it to cook until sauce thickens, about 15 minutes.
Notes
Serve with pasta, on pizza, or with breadstick. Yields about 3 cups of sauce, you want to double, triple, or quadruple this recipe!