Thank you, Rochelle Koff of Tallahassee Table, and Tallahassee Magazine for including us in your September 2020 issue for the article "You Get What You Knead". Click on the photo below to read the full article.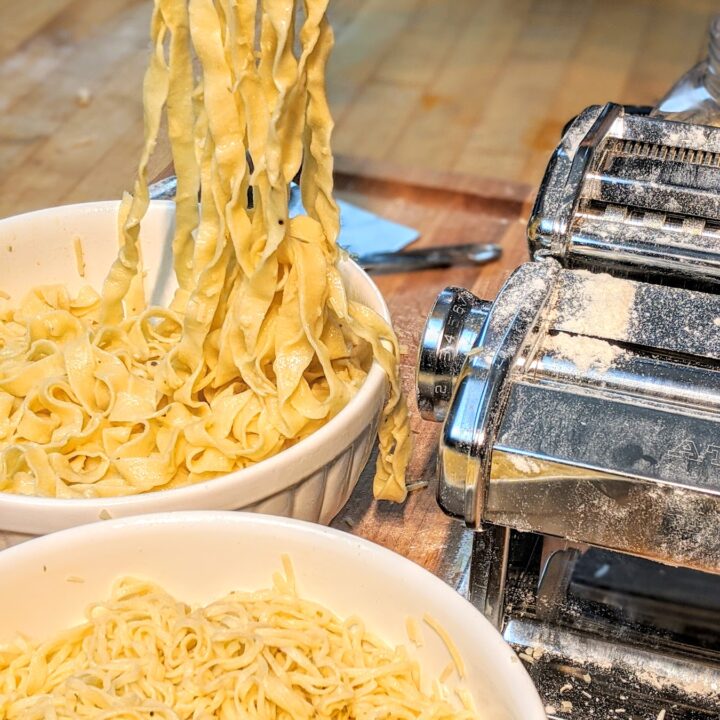 Fresh Pasta
A basic recipe to make your own fresh pasta.
Ingredients
16 oz bread flour (or 8oz bread flour & 8 oz whole wheat flour)
½ tsp KitchenAble Seasoning (or salt and pepper)
1 TBSP extra virgin olive oil
5 eggs
Instructions
Combine Dry ingredients on your work surface. Create a mound and place a well in the middle of the mound.

Whisk together the remaining ingredients; pour into the well and stir gradually with a fork to incorporate and then knead by hand until smooth. If it is too dry you can add a little more oil.

When smooth and elastic, wrap with plastic wrap and allow to rest for 15 minutes. Divide dough in half; roll each half thin, and then use a pasta crank to roll and cut to desired size.

Cook pasta in a pot of salted, rapidly boiling water- according to size and shape. Usually it just take a couple more minutes after it starts floating.
Notes
If you would like to incorporate whole wheat flour you can sub it for half of the bread flour. Because of teh additional gluten found in bread flour it works perfectly to help develop the stretch of the noodles.