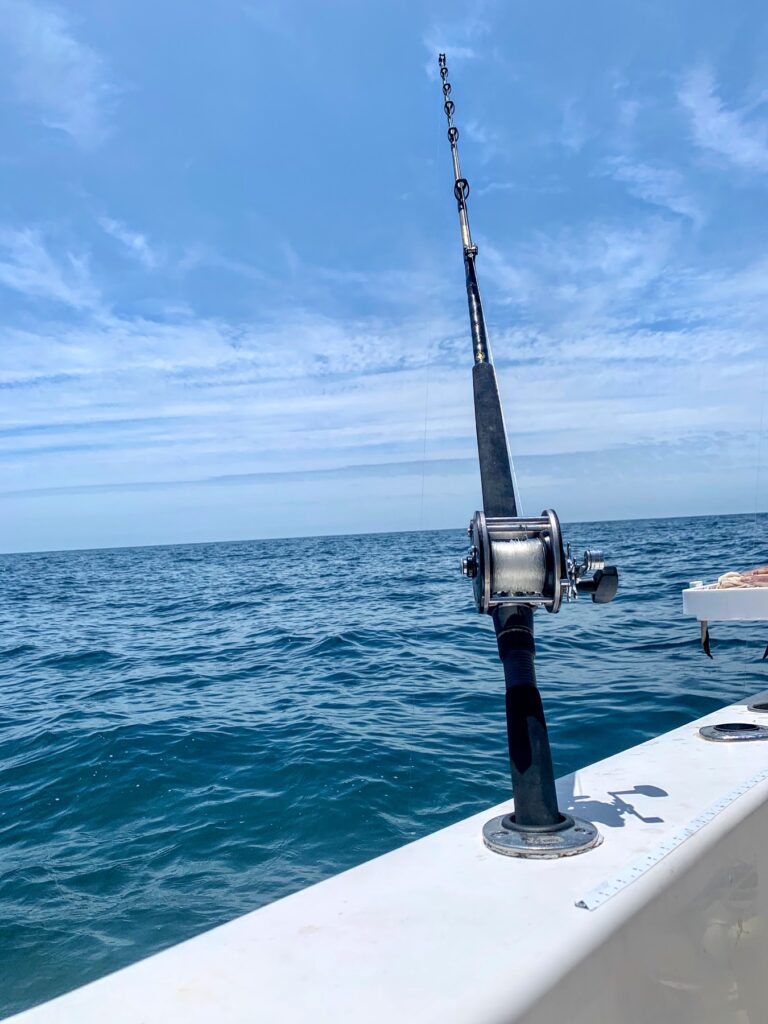 Isn't there a saying that the best kind of friend to have is a friend with a boat? That is so true- especially here, so close to the beautiful blue water of the Gulf. Last Sunday, I had a million things I needed to do but Max and I decided socially distancing- miles from shore- was a better way to spend the day.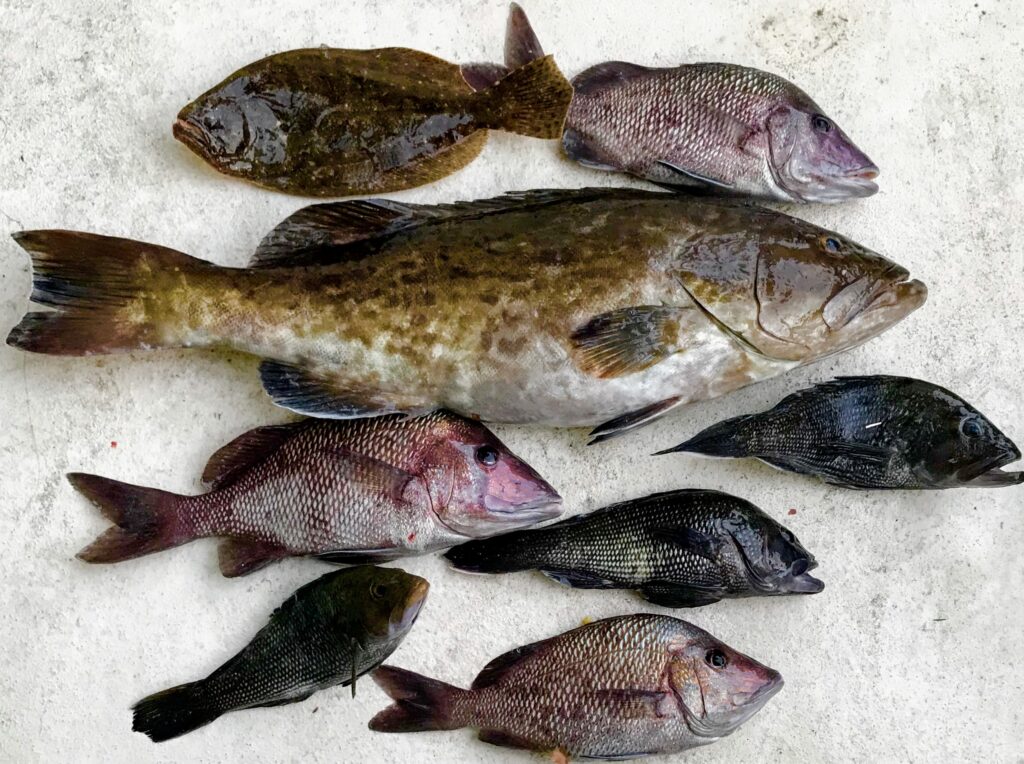 I am so glad we went to sea. Not only did we have a wonderful day with friends and sunshine; we also came home with a cooler full of fish! Our catch for the day included a big, beautiful gag grouper, quite a number of grunts, a flounder, and a few sea bass. There were, of course, a number of fish that "got away"- but that is just motivation to come back to and fish another day.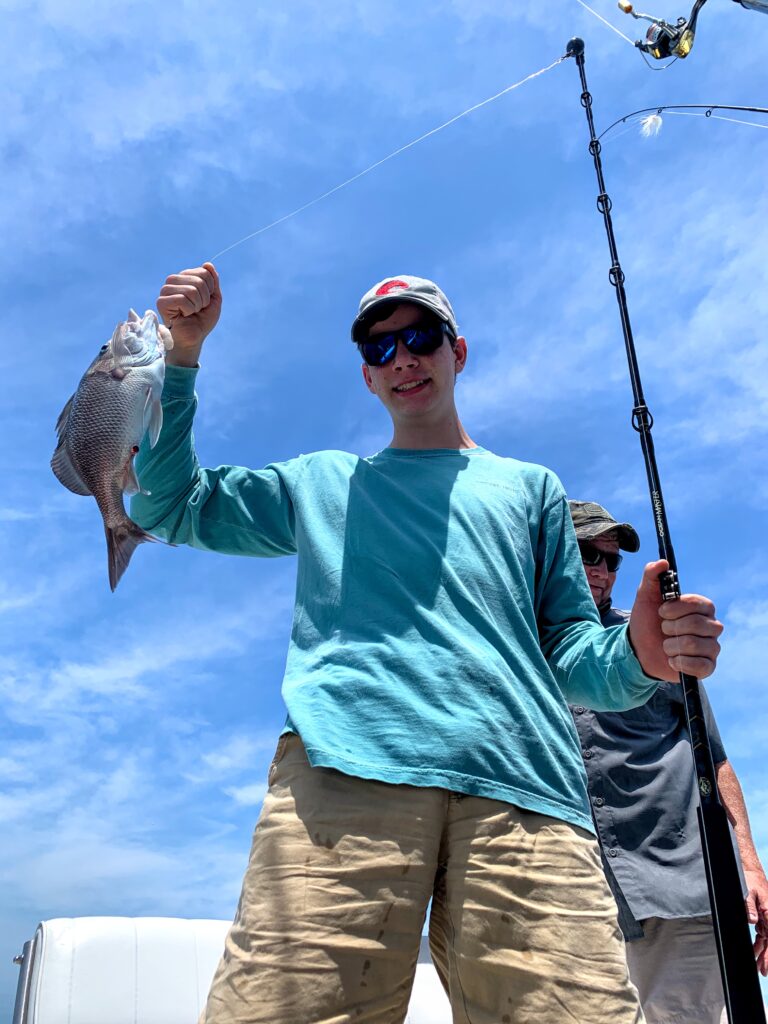 Cleaning fish can be a bit intimidating but I've shared a few pointers in the video below. The Mango and tomato salad recipe is delicious with grilled fish- or on its own. I hope you enjoy these fresh, summer flavors- and that you have a friend with a boat!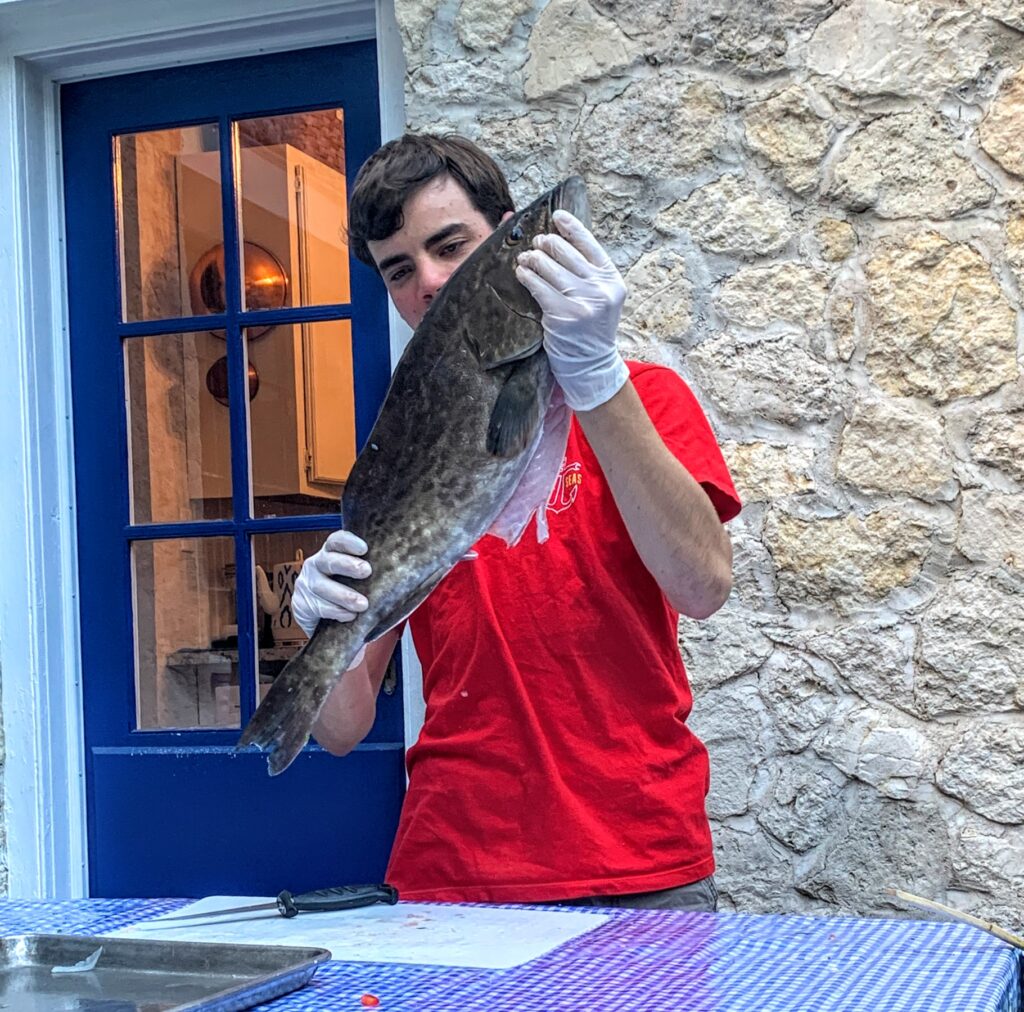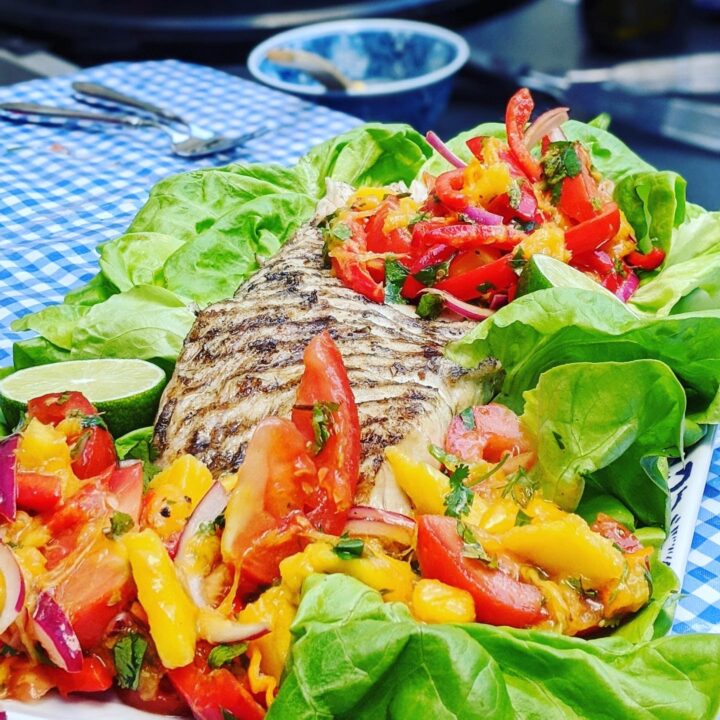 Mango and Tomato Relish
This delicious and refreshing salad is the perfece summer dish. Serve it fresh griled seafood or alone as a side dish.
Ingredients
1/2 cup red onion, cut in thin strips
2 medium ripe tomatoes
2 medium ripe mangos
1 sweet red bell pepper
2 TBSP fresh mint
2 TBSP white balsamic vinegar
2 TBSP fresh cilantro
1 tsp soy sauce
fresh ground black pepper to taste
2 fresh limes, 1 for garnish and 1 to juice over salad
hot pepper minced fine (optional)
Instructions
Place red onion strips in a small bowl and cover with the vinegar.

Peel mango and cut into thin slices, core tomato & cut into similar size pieces.

Cut bell pepper into thin strip and toss all with mango and tomato. Add fresh herbs and stir to combine.

Drain onion and add to other ingredients, reserve vinegar.

Stir soy sauce, black pepper, and red pepper into vinegar, pour all over the salad and stir to mix. Finish with some fresh squeezed lime juice. Serve on grilled seafood or butter lettuce.


Notes
For a gluten-free option be sure to use gluten free soy sauce, this is often called tamari but check the ingredient list to make sure it is gluten-free.
For our demonstration today we grilled a large grouper fillet and served it with this relish on a bed of butter lettuce as shown in the photo.
Nutrition Information
Yield

4
Serving Size

1/4 recipe
Amount Per Serving
Calories

140
Total Fat

1g
Sodium

91mg
Carbohydrates

33g
Fiber

4.25g
Sugar

27g
Protein

3g