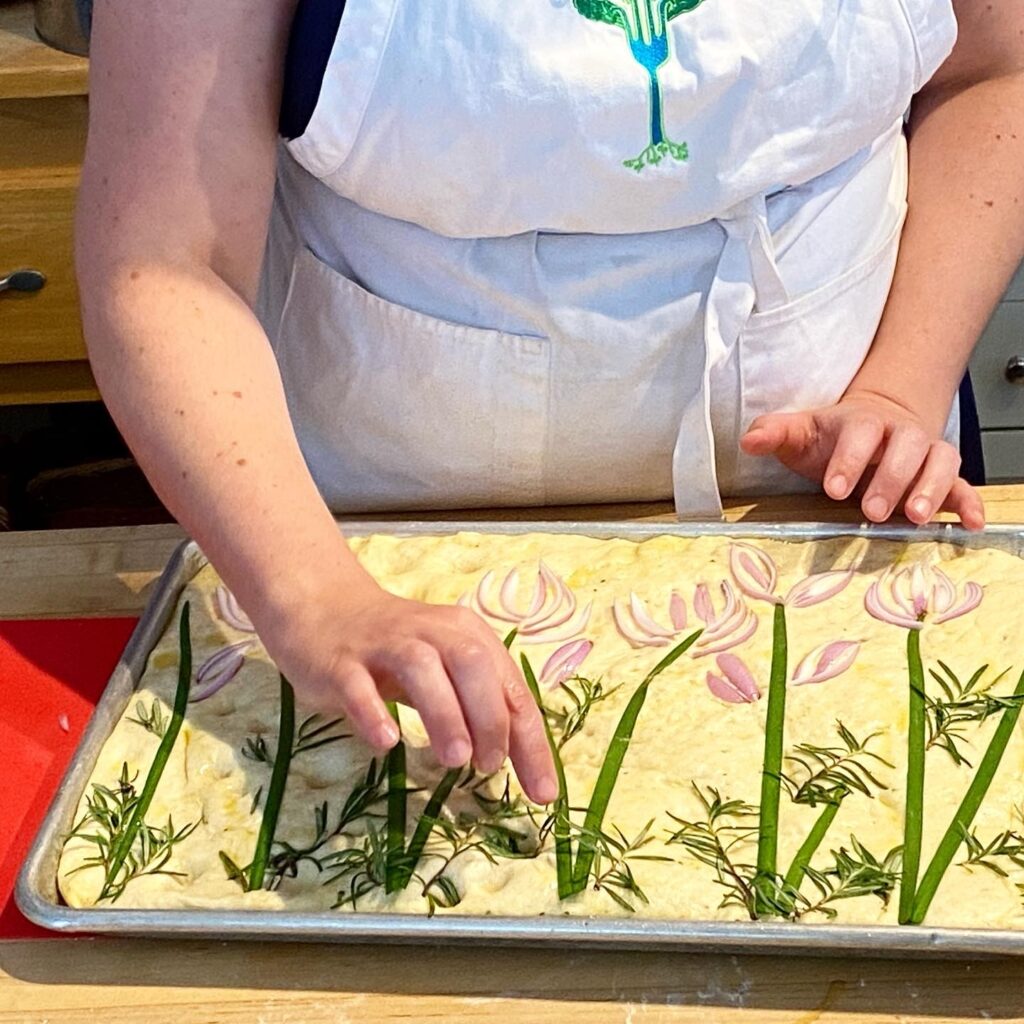 With more people baking in their home kitchens this year, this simple yeasted bread has become very popular. This recipe is a pleasure to make not only because it is tasty but fun to embellish. It's easy to see how this is credited with being the predecessor of pizza!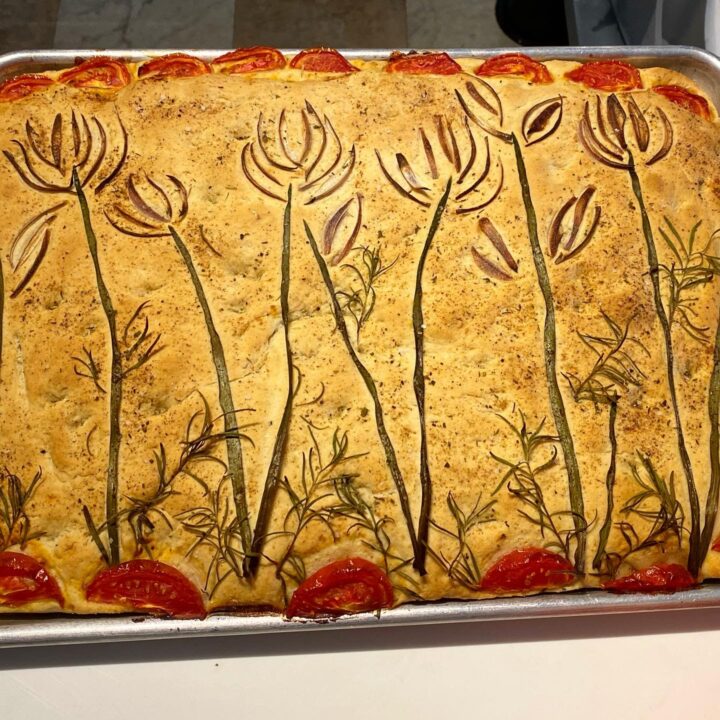 Focaccia Bread
Yield:
12 servings (13"x 18", half-pan size loaf)
Cook Time:
20 minutes
15 seconds
Total Time:
2 hours
20 minutes
15 seconds
This delicious, yeasted bread is a predecessor to pizza.
Ingredients
1 TBSP active dry yeast
1 tsp honey
1 cup warm water (120°-130°)
3⅔ cup all purpose flour (or whole wheat)
1 tsp salt
⅓ cup olive oil, plus extra for brushing
3 TBSP fresh rosemary
1 tsp KitchenAble Seasoning
2 TBSP cornmeal
Optional additional toppings: olives, shallots, sun-dried tomatoes, herbs, vegetables, parmesan cheese, black pepper, etc.
Instructions
In large bowl mix the yeast, honey, and water. Proof for five minutes (let it sit, if it bubbles you will have "proof" that the yeast is active). Stir in 1 cup of the flour, the salt, and ⅓ cup olive oil. Add the remaining flour, ½ cup at a time. Knead on floured surface or in mixing bowl until smooth (8-10 minutes by hand, slightly less if using mixer with dough hook).

Grease a large bowl with olive oil and turn the dough to coat. Cover with plastic wrap or a clean towel and let rise until doubled in bulk, 1-2 hours. Punch the dough down and divide in half*. Pat each half into an oval, and then use a rolling pin to roll into ½ inch thickness. Sprinkle with rosemary and press the herbs into the dough. Spread the cornmeal on a cookie sheet and place the dough on it. Cover and let rise about 20 minutes.

Just before baking make dimples in the bread by gently pressing your fingertips or the handle of a wooden spoon into the dough, 2 inches apart. Brush with the extra olive oil, sprinkle with KitchenAble seasoning, and place in an oven preheated to 375°F. Bake 16 to 18 minutes or until the bread is golden brown.

*For a large decorative loaf (as demonstrated in the video) do not divide dough but roll it into a 13"x18" rectange to fit your baking pan. Press herbs, vegetables, and other toppings into the top of the dough in the pattern desired. Follow remaining instructions to prepare and bake loaf.
Notes
Be careful not to use water that is too hot for this recipe. Water 140F or higher can kill the yeast.
This recipe is based on a recipe I found in the Disney Family Fun Magazine Cookbook.