Friends who are foodies are the best. Especially if they are passionate and willing to share a little of what they have learned.
Years ago I was lucky enough to meet and work for Jim and Cheryl. Before I met them they owned a very popular Greek restaurant that had quite the following- especially for the Greek salad they served. They had long since sold that restaurant when they hired me to cater an event at their home- but were still very specific about having "their" Greek salad served. Fortunately they taught me exactly how to make it.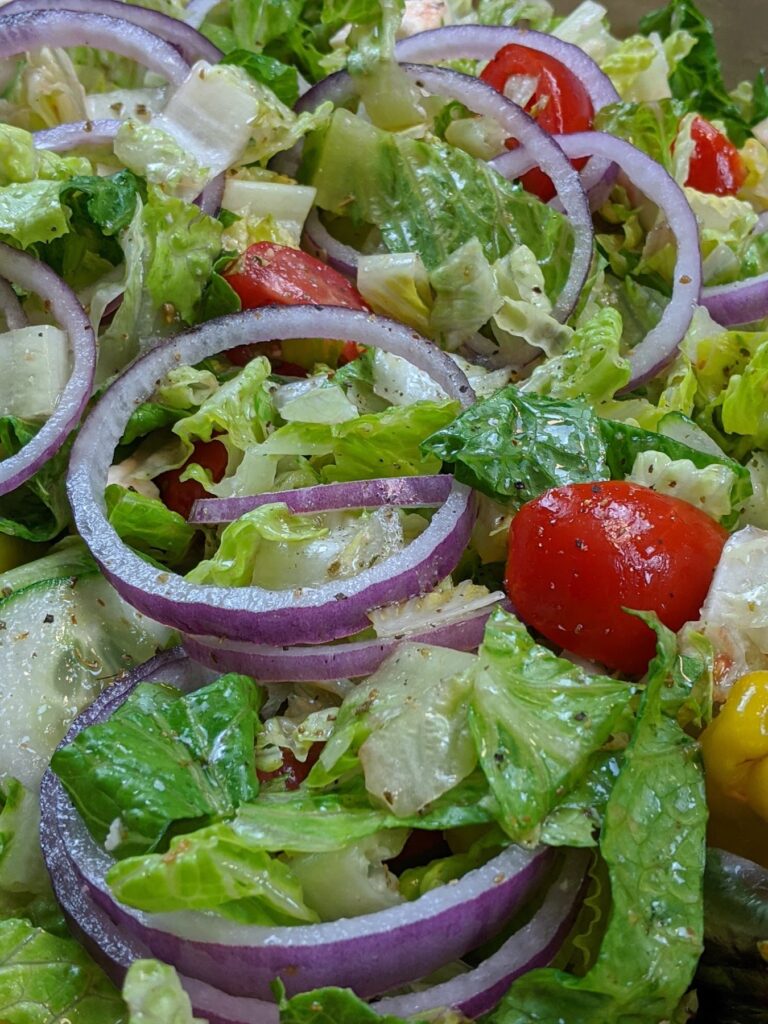 For the 15 plus year since their event this has continued to be a favorite recipe. I have taught their romaine cutting technique at many classes and have had other food writers positively gush about learning it from me. Though I appreciate the accolades- Cheryl taught me the trick and it is only fair to give her the glory.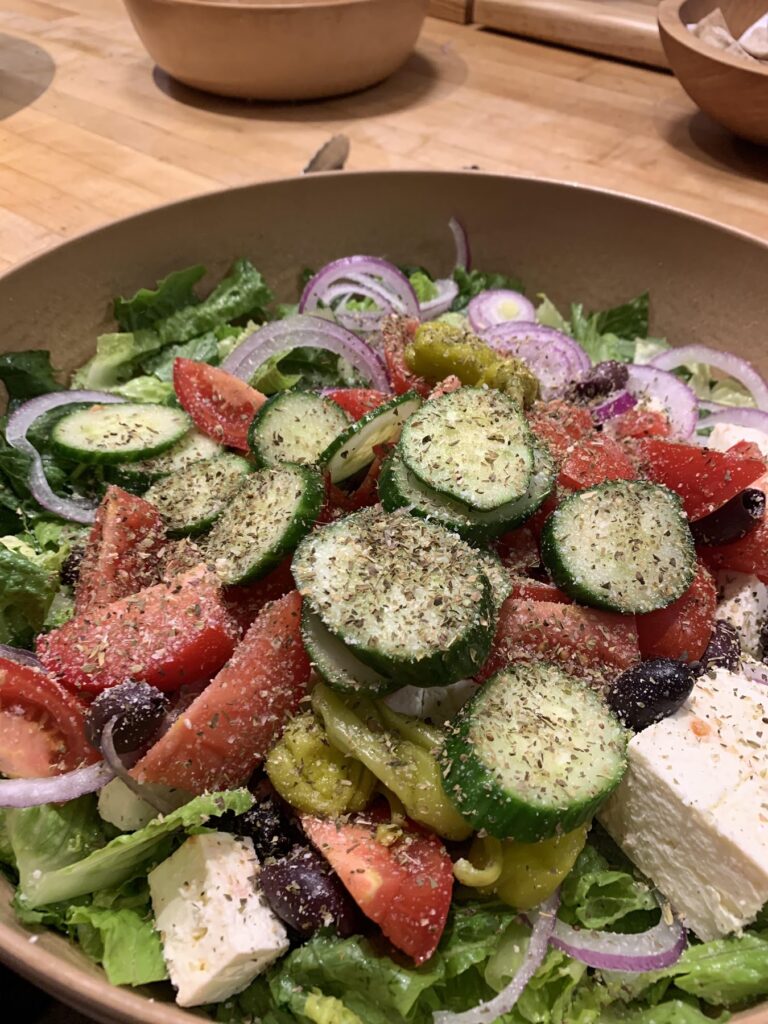 I love that this recipe can all be made in one bowl! It is a cinch to put all of this together and many people comment that it really is a delicious salad. If you happen to have grilled chicken or shrimp they both pair nicely with the other ingredients to create a complete meal.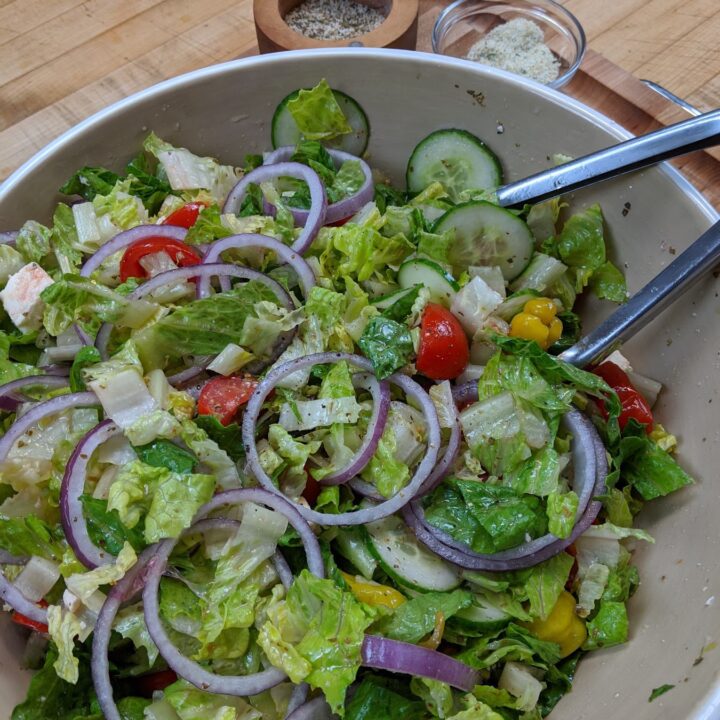 Greek Salad
This classic salad is delicious and can be assembled in the serving bowl.
Ingredients
2 heads of romaine washed and chopped as demonstrated
1 English hothouse cucumber, sliced
1 Red onion, cut in rings and soaked
About 1 cup Kalamata olives, pitted
Pepperoncini peppers to taste
2 large ripe tomatoes cut into wedges
1 cup crumbled feta cheese
A few shakes of oregano
A few shakes of garlic salt
Fresh ground pepper to taste
A pinch of sugar (or sugar substitute)
About 3 TBSP of white wine vinegar
About 2 TBSP of extra virgin olive oil
Instructions
Place the lettuce (washed and chopped as demonstrated) in a large bowl and top with cucumber, onion, olives, peppers, tomatoes, and feta. Toss everything and sprinkle with oregano, garlic salt, pepper and sugar, toss. Drizzle with vinegar, toss. Drizzle with olive oil, toss and enjoy.