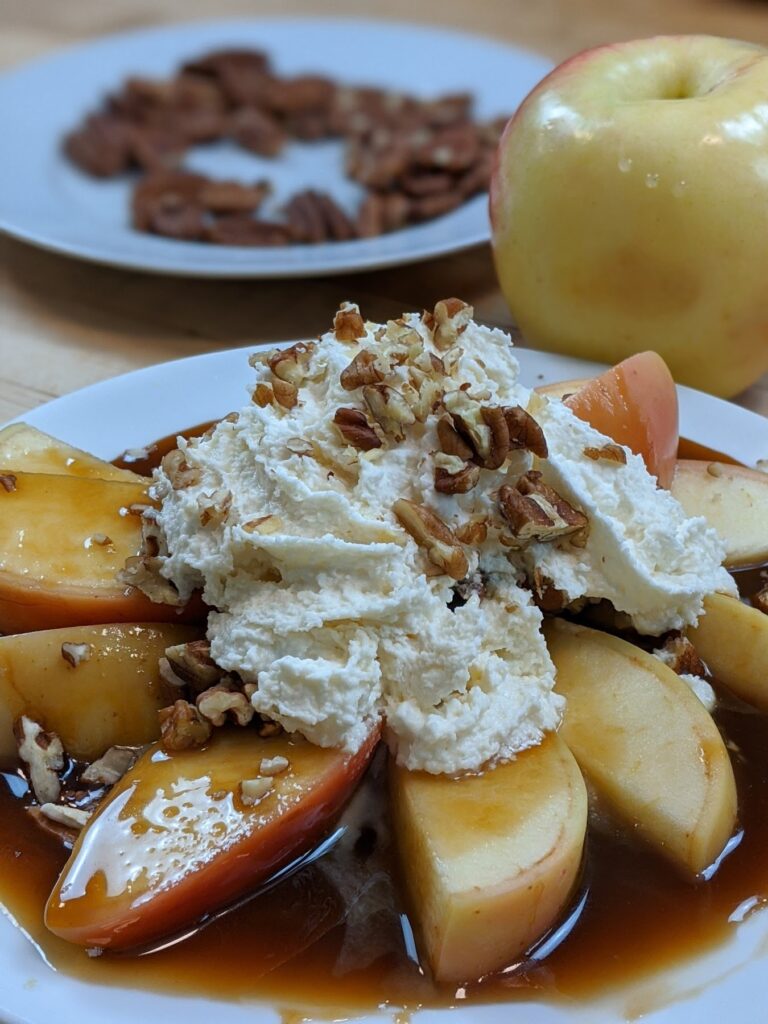 There is nothing that says the beginning of fall quite like apple season. Nothing compliments this quite like a batch of caramel. Though it is standard practice to cover them with caramel and eat them on a stick I find it much easier to make "Apple Crowns" by arranging apple slices in a circle then topping them with warm caramel, whipped cream, and toasted pecans. To make this delicious confection I recommend making a batch of caramel. The recipe I use has a rich depth of flavor from molasses.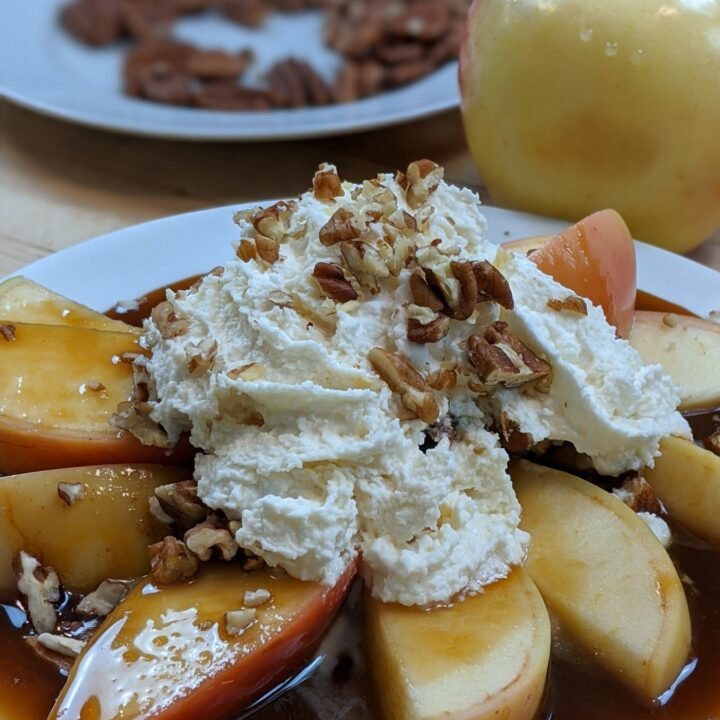 Classic Caramel
This delicious sweet sauce it perfect to enjoy with fresh apples or over ice cream.
Ingredients
2 cups sugar
1 ¾ cup dark corn syrup
¼ cup molasses
1 cup butter
1 cup cream
3 cups cream
Instructions
Combine the sugar, syrup, molasses, butter and 1 cup cream in large saucepan over medium heat- stirring with a whisk. Stir constantly and monitor with a candy thermometer until mixture reaches a temperature of 244°. Gradually whisk in the remaining 3 cups of heavy cream and continue to stir until mixture again reaches 244° (the firm ball stage). Then remove from heat, allow to cool, and store in refrigerator.
Notes
For sea salt caramel add salt to taste to the finished carmel while it is still warm. Store in an airtight container and for best results reheat befor pouring onto ice cream, apple slices, or wherever you want to enjoy it.