Although we are currently required to maintain our social distances- you can still have a fiesta a home. In honor of Cinco de Mayo this year I am sharing two of our favorite recipes that I hope you'll enjoy.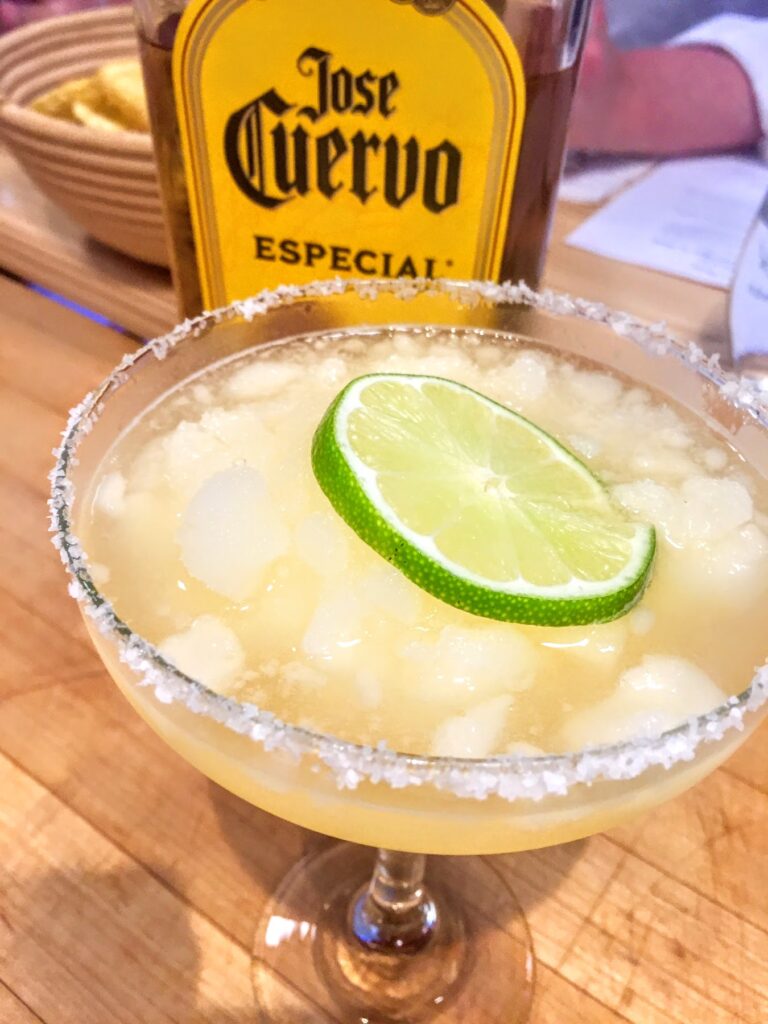 A few years ago, I hosted a Cinco de Mayo party for a client that was enthusiastic about the beverages and insistent that they be "fresh squeezed". After the necessary "research" the following (dangerous) margarita recipe resulted. This combination of fresh juices is in my opinion so refreshing that you might just find that you want more than one…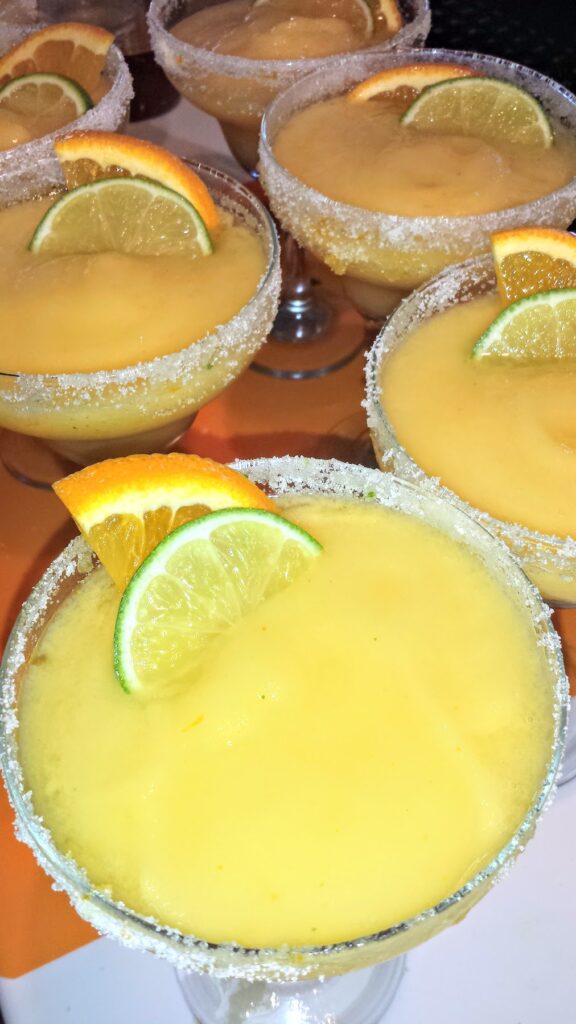 Margaritas (which I consistently spell wrong because my grandmother-in-law was named Marguerite!) are something that I didn't understand for many years. I knew- many people loved them, based on the syrupy sweet concoctions with artificial citrus flavors that I had tried in a few Mexican restaurants, I didn't get it. Now however I can understand- with our without tequila these refreshing drinks are perfect to enjoy with friends.
Find the perfect accompaniment- mentioned in the video below- here.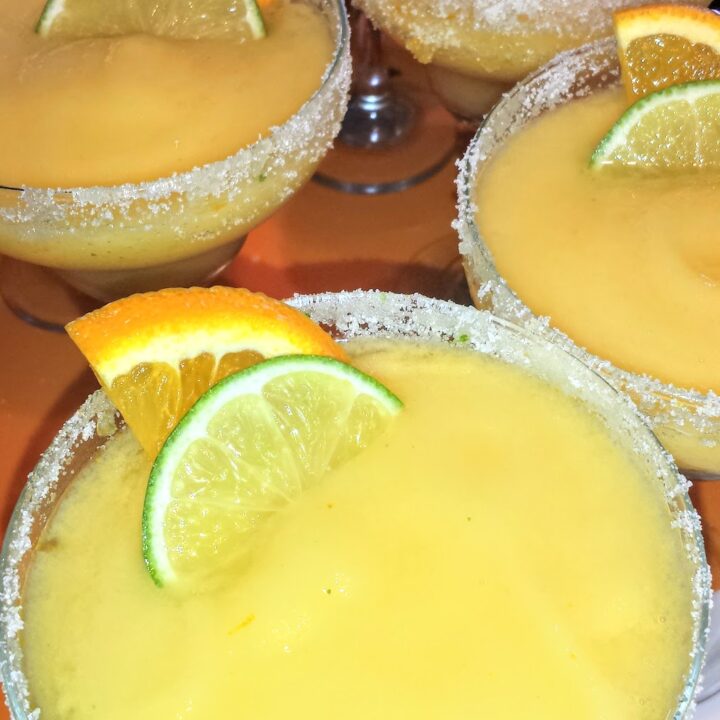 Fresh Squeezed Margaritas
Ingredients
2 TBSP (1 oz) simple syrup (or more to taste)
2 TBSP (1 oz) fresh squeezed lime juice
2 TBSP (1 oz) fresh squeezed lemon juice
2 TBSP (1 oz) fresh squeezed orange juice
2 TBSP (1 oz) fresh squeezed grapefruit juice
pinch of salt
Salt and fresh fruit for garnish
Ice
Instructions
Salt the rim of your glass by rubbing with a lime wedge then dipping kosher salt.

Combine syrup, juices, and pinch of salt a in pitcher with ice, stir well. Pour into prepared glass and garnish with a lime wedge.

To serve frozen, combine the ingredients in a blender with ¾ cup ice and blend until smooth. Pour into prepared glass and garnish with a lime wedge.

If you wish to add tequila you can do so when you combine the juices.
Notes
To make simple syrup: combine equal parts of sugar and water in a small saucepan. Heat over medium heat, stirring occasionally, until sugar is completely dissolved. Cool and store in refrigerator.
Nutrition Information
Yield

1
Serving Size

1/2 cup (plus ice)
Amount Per Serving
Calories

178
Total Fat

.2g
Sodium

156mg
Carbohydrates

44.5gg
Net Carbohydrates

44.5g
Sugar

44.3g
Protein

1.4gg
Thank you Coton Colors for the beautiful items used in this video from your Neutral Nouveau collection. It was a pleasure to cook with them!