For many years this delicious, moist, chocolate cake recipe has been a family favorite. The surprise happens to be grated zucchini. This secret ingredient adds moisture and is a great way to incorporate a bumper crop in summer gardens.
I have made this recipe for my family, taught it in summer camps, and in March, 2009 when I was asked to provide a favorite recipe for the Salvation Army Celebrity Chefs Tasting Luncheon and Silent Auction in Jacksonville this cake was the recipe I shared.
That same year I went camping with a group of friends and decided to make this cake as a special treat to take along and enjoy. Someone in the group offered to store the cake in a small refrigerator they had at their campsite. In the middle of the night they heard a strange noise and woke up to discover that some creature had tried to break into their refrigerator. They secured the door and went back to bed. The next day when I was ready to serve the cake I could not find it anywhere. I thought it was a prank by someone in our group. Later however we found the foil cake pan in the woods nearby, completely licked clean with telltale raccoon paw marks. I knew that raccoons were intelligent creatures but this gave me a new appreciation of their discernment!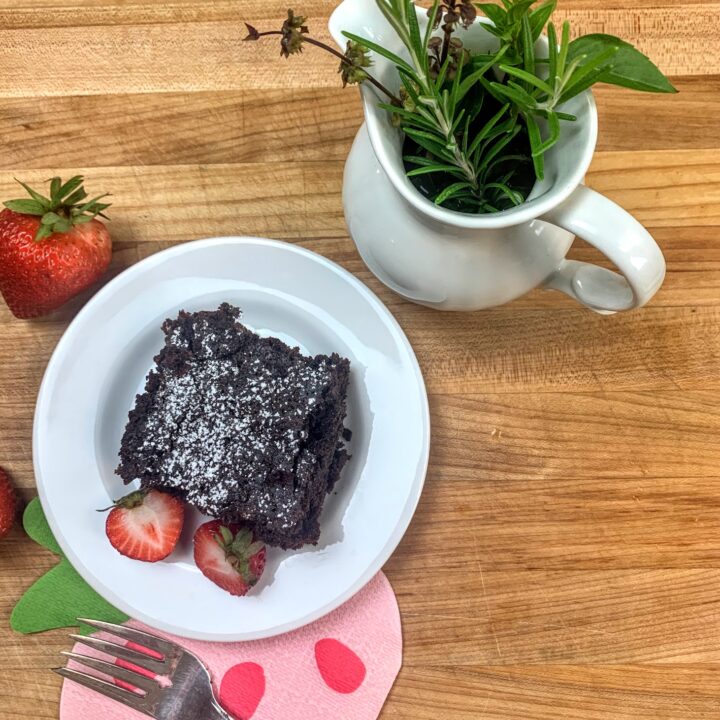 Chocolate Zucchini Cake
A delicious, moist, chocolate cake
Ingredients
2 cups all-purpose flour
4 tsp cinnamon
1 tsp instant coffee granules
½ cup cocoa powder
2 tsp baking powder
2 tsp baking soda
1 tsp sea salt
2 cups raw sugar (evaporated sugar cane juice/turbinado)
½ cup butter, at room temperature
½ cup extra virgin olive oil
3 large eggs
1/3 cup plain yogurt
3 cups coarsely grated zucchini
Instructions
Preheat oven to 350° F. Grease 9×13-inch baking pan.

Place flour, cinnamon, coffee, cocoa, baking soda, baking powder, and salt in a large bowl and whisk together.

In another large bowl, cream together the butter and the sugar. Add the oil and mix well. Add eggs, one at a time, and beat well after each one.

Add flour mixture, 1/3 at a time, and mix after each addition. Stir in the yogurt, then add zucchini and mix well. Pour into prepared pan and spread evenly.

Bake in center of 350° F oven about 45 minutes, until center in springy.

Remove from oven, cool. This cake is best on the second or third day. Make it ahead of time, store in refrigerator and serve chilled. If desired top with Ganache.

Notes
Substitue all-purpose flour with gluten-free all purpose flour or whole wheat flour to suite your preferences. This cake is decadent frosted but also delicious plain.