We visited our family in Hawaii for New Year's and as usual- loved tasting the "local" food scene. I am a huge fan of the many tropical and Asian inspired flavors that are abundant there.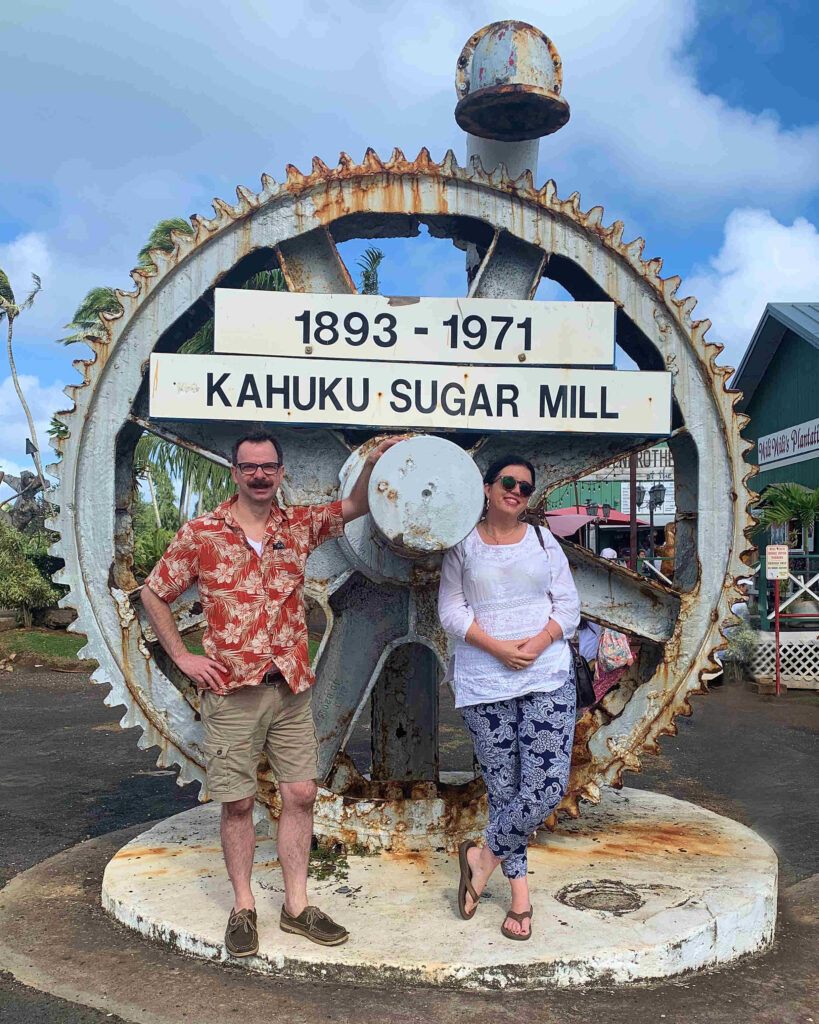 For years (even before Whole Foods and Trader Joe's carried them) we have been big fans of mochi ice cream. With it's unique, almost gummy-like texture mochi is oddly satisfying and lacks the overly sweet qualities than candy gummies have. The magic that allows this texture is the result of glutinous rice flour or mochiko (thus the term "mochi"). This flour comes from short-grain rice (or sweet rice) and is stickier than normal rice due to its higher starch content. There is also "regular" rice flour (usually labeled "Rice Flour") that is made from medium or long grain rice (that has less starch). Although very similar standard rice flour doesn't create the oobleck- like texture you get from the glutinous rice flour as the grains tend to be more separated and less connected to each other. Don't be fooled by the name though- it does not contain gluten.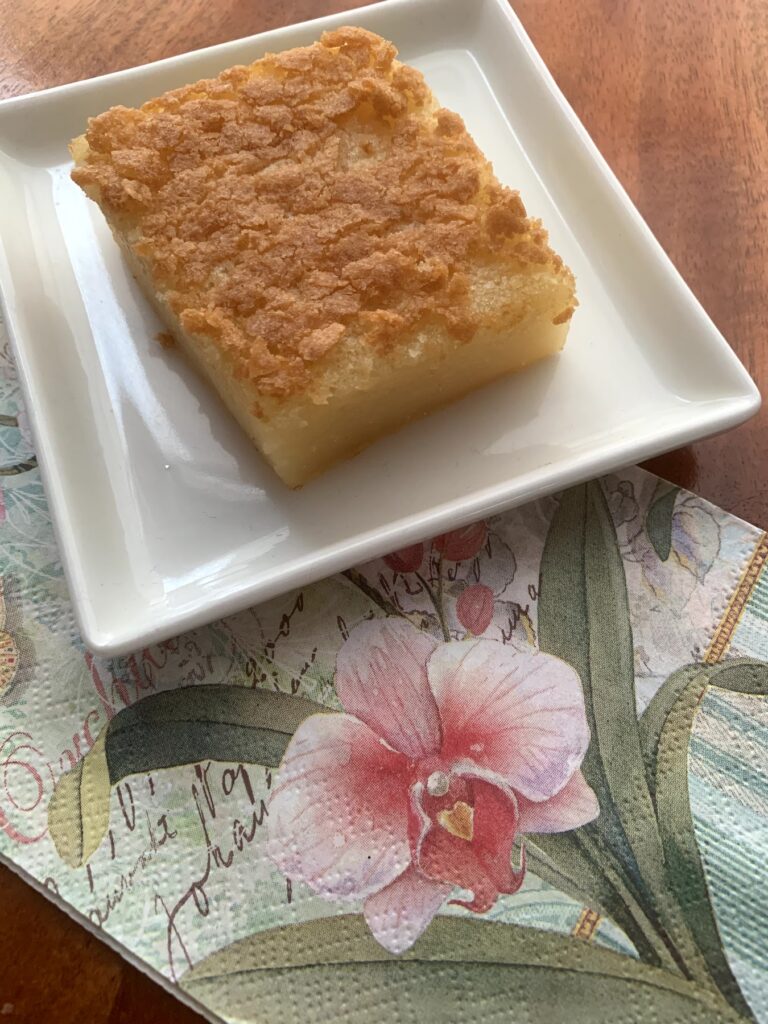 While we were in Hawaii it was obvious that the latest local baking craze was for "Butter Mochi Cake". It was available in many restaurants, mixes for it stocked many grocery shelves, and even my sister-in-law asked if I had ever made the cake. As was necessary we rose to the occasion and did diligent research by both tasting and testing Butter Mochi Cake recipes every chance we got.
After our (tireless) efforts I have found and tweaked the following recipe to suit our tastes. Not difficult to make this yields a dense and delicious cake the is easy to make and even easier to devour. Enjoy!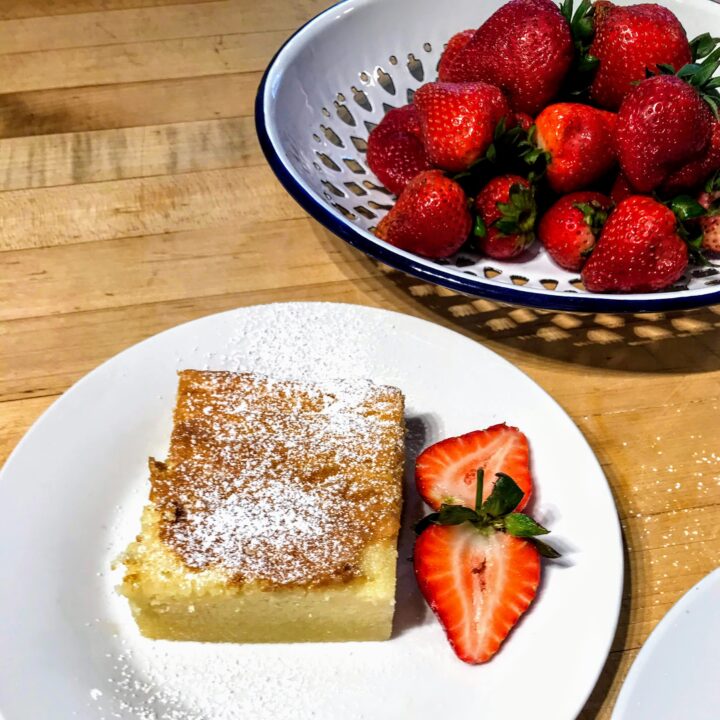 Butter Mochi Cake
Additional Time:
15 minutes
Total Time:
1 hour
25 minutes
This popular Hawaiian dessert has a uniqe texture that is dense, chewy, and satisfying.
Ingredients
1/2 cup butter, melted
2 cups sugar
4 eggs
1 tsp vanilla extract
1 tsp coconut extract
1 lb glutinous rice flour
2 tsp baking powder
1/2 tsp salt
12 oz can evaporated milk
14 oz can coconut milk
Instructions
Preheat oven to 350°F. Grease 9×13" pan with coconut oil. In a large bowl whisk togeter the melted butter and sugar until combined. Add the eggs, one at a time, mixing well after each.

Stir in vanilla and coconut extract.

Stir in the rice flour, salt, and baking powder, whisk until smooth.

Continue whisking and pour in both cans of milk in the evaporated milk; whisk until batter is totally smooth.

Pour batter into prepared pan and bake for one hour- until center is completely set.

Remove from oven and allow to cool to room temperature. Invert pan on cutting board to release cake, cut into squares and serve dusted with powdered sugar.
Notes
You can easily change the flavor of the cake by using a different extract (like almond or pandan) or adding citrus zest.
Nutrition Information
Yield

15
Amount Per Serving
Calories

421
Total Fat

10.5g
Saturated Fat

6.5g
Cholesterol

67mg
Sodium

111mg
Carbohydrates

76.2g
Fiber

2g
Sugar

29.6g
Protein

6.4g